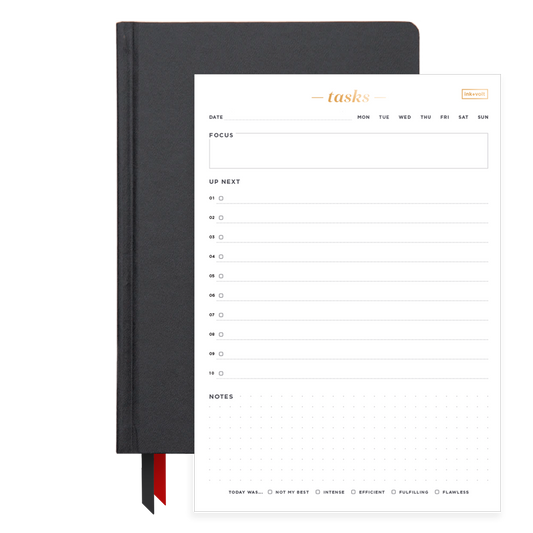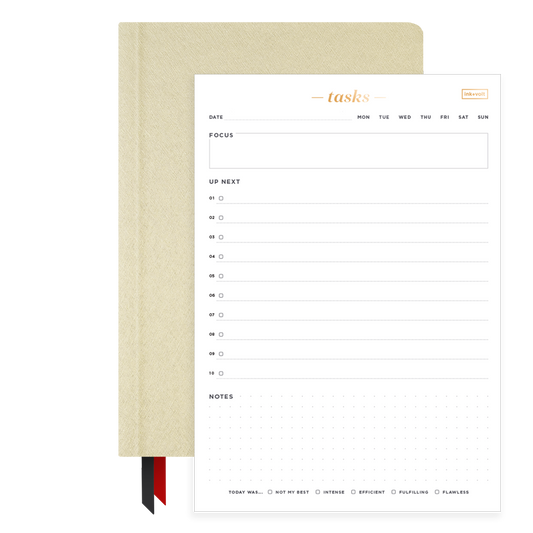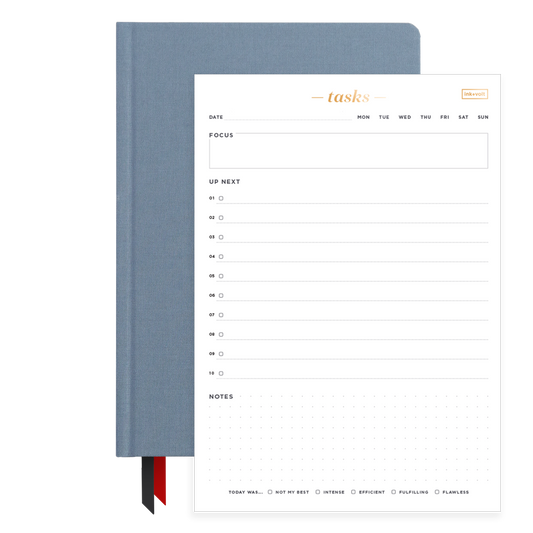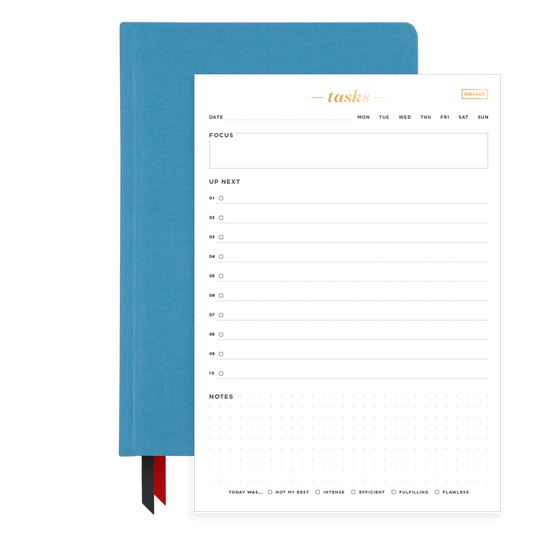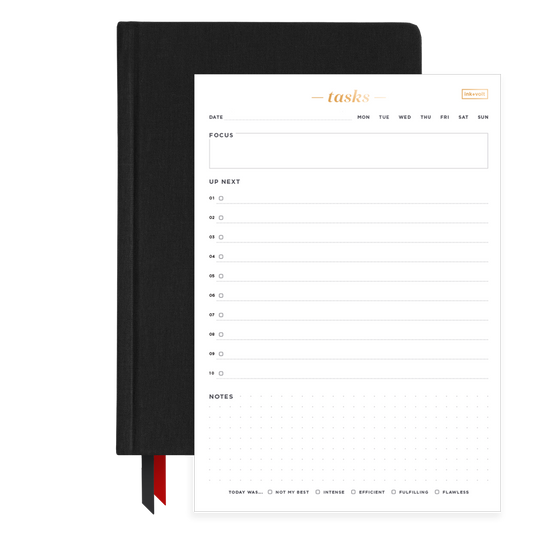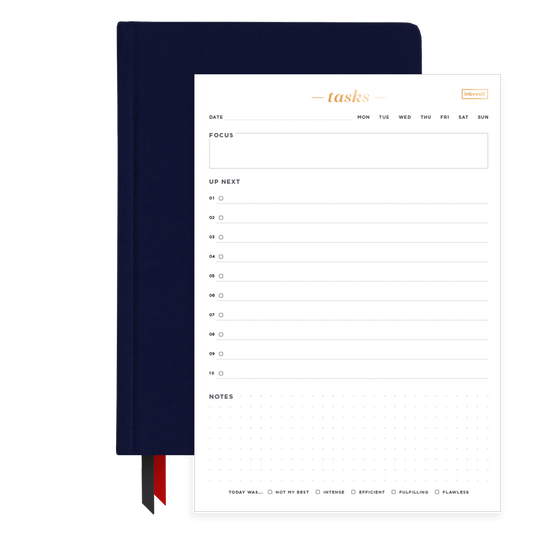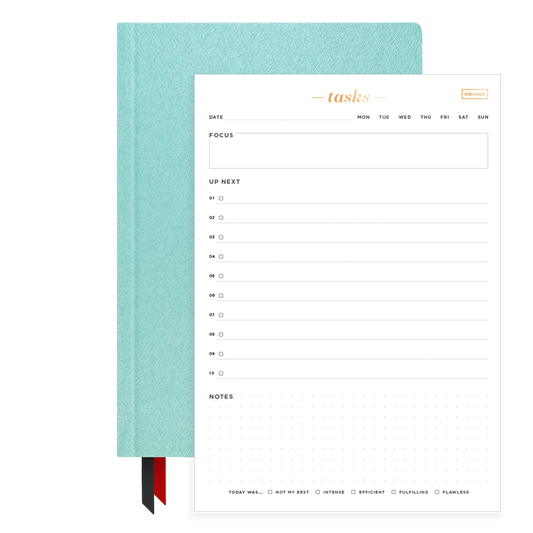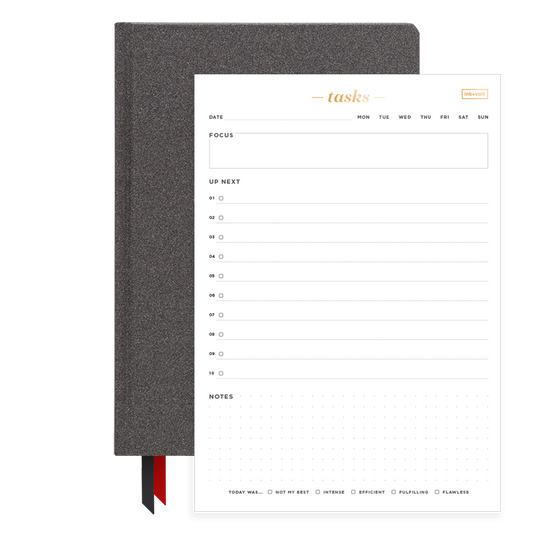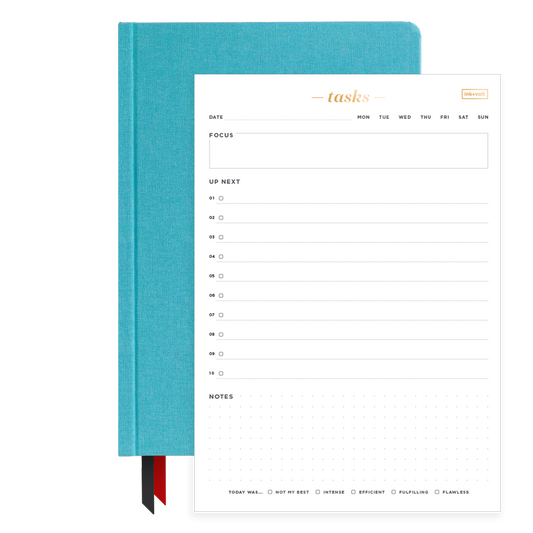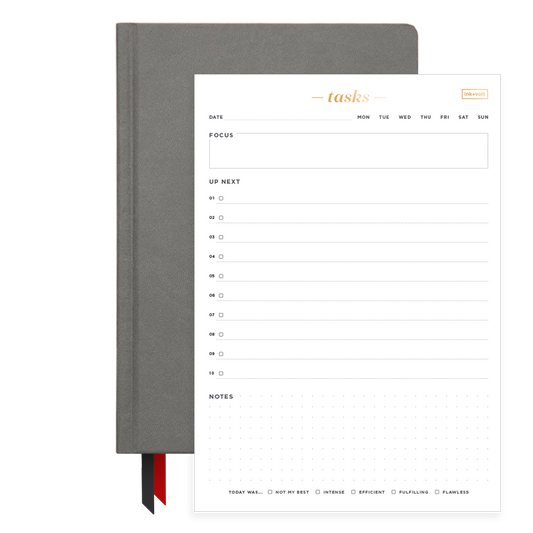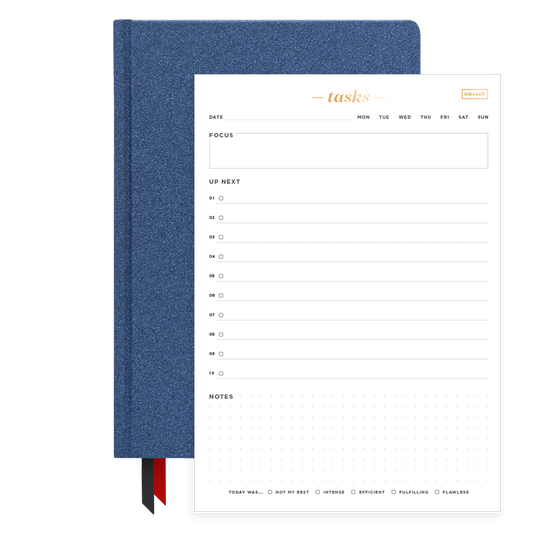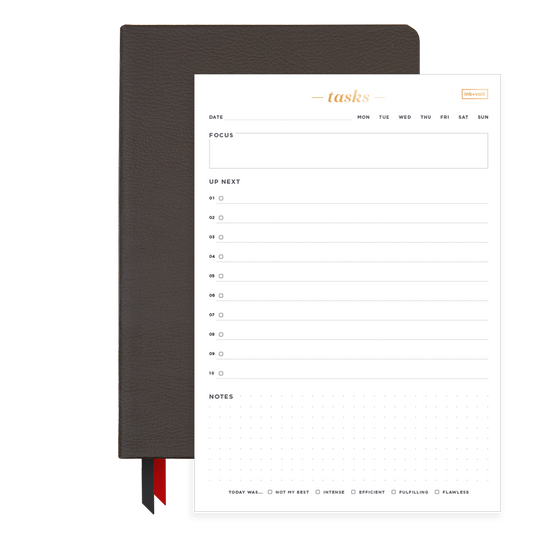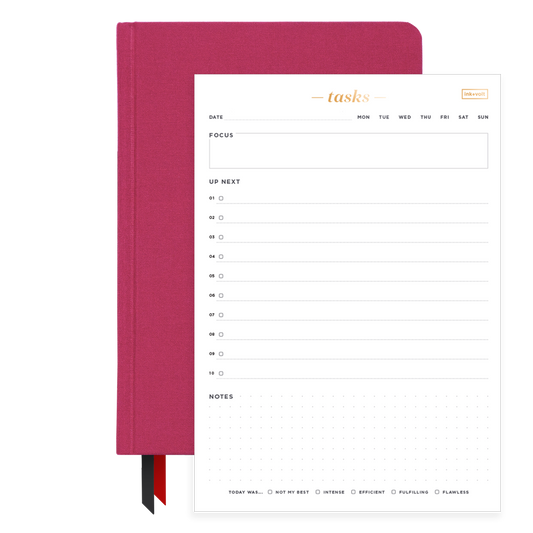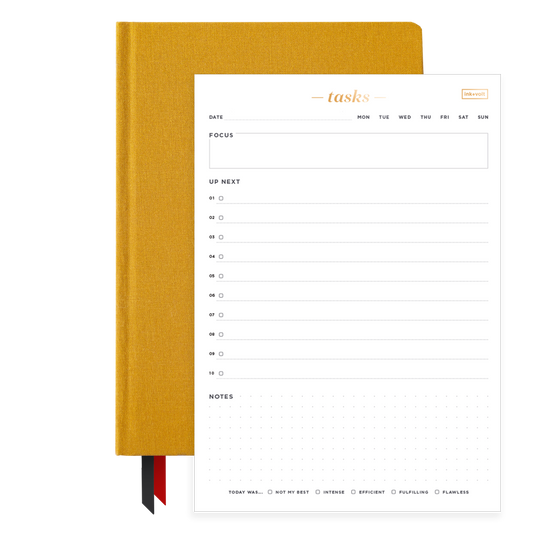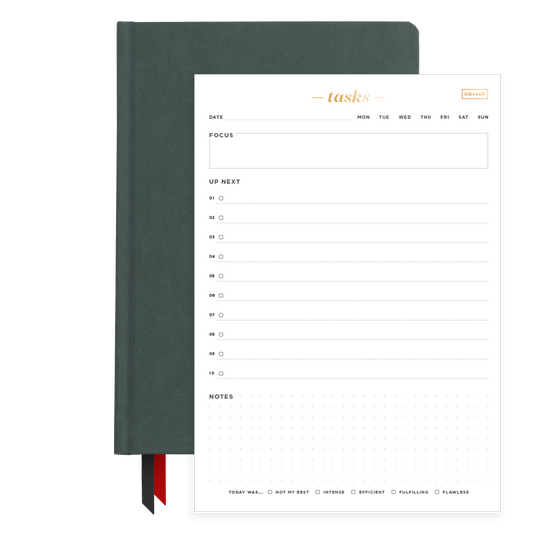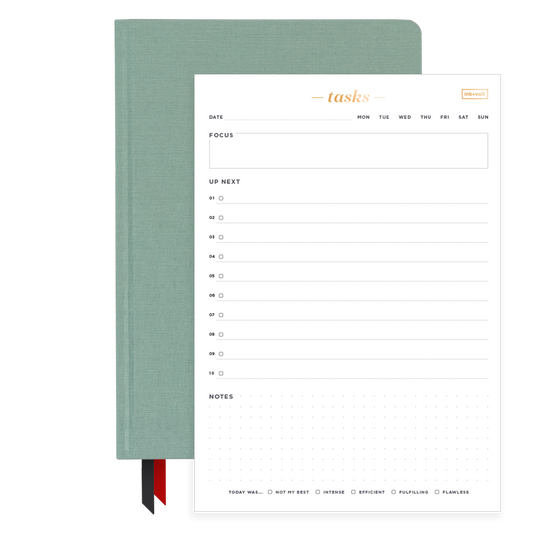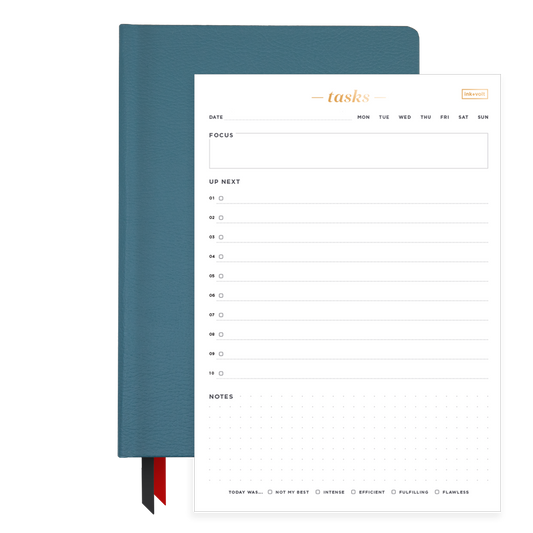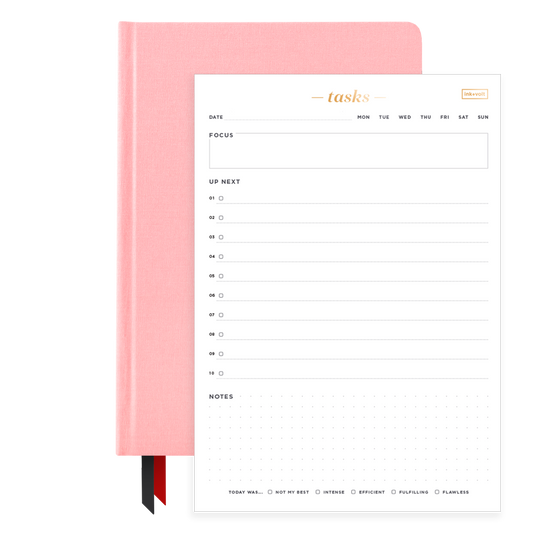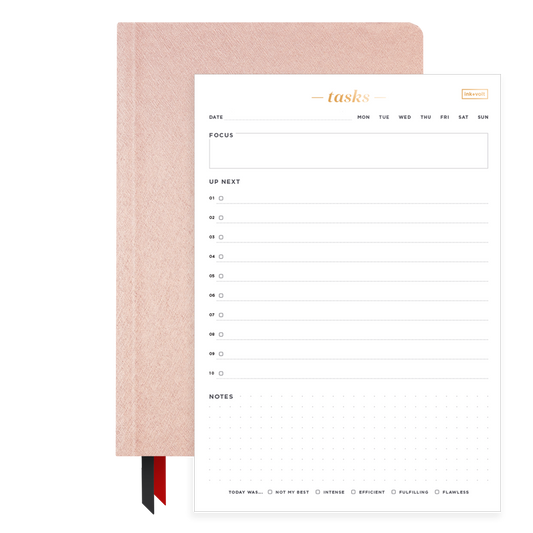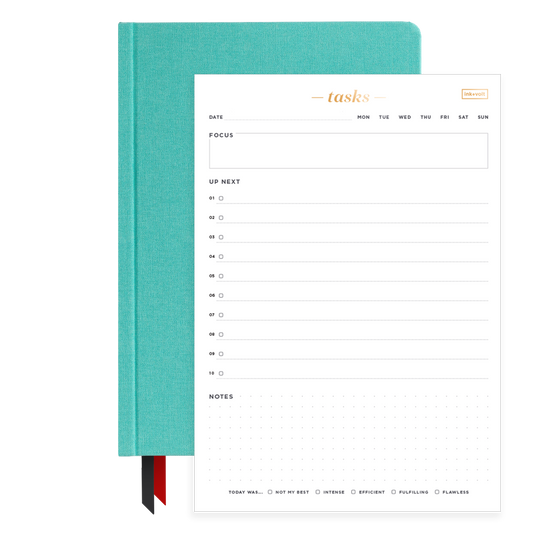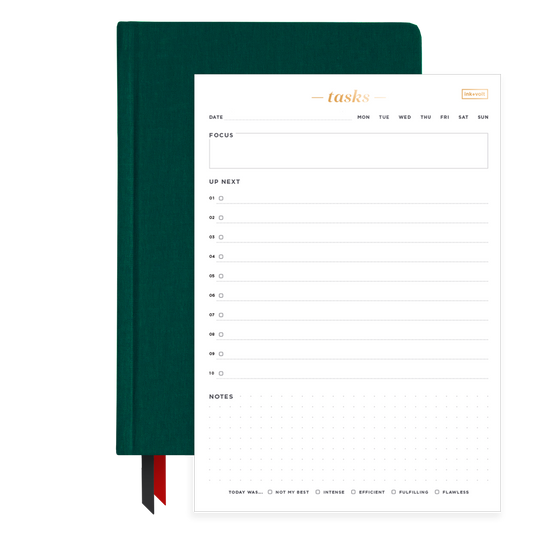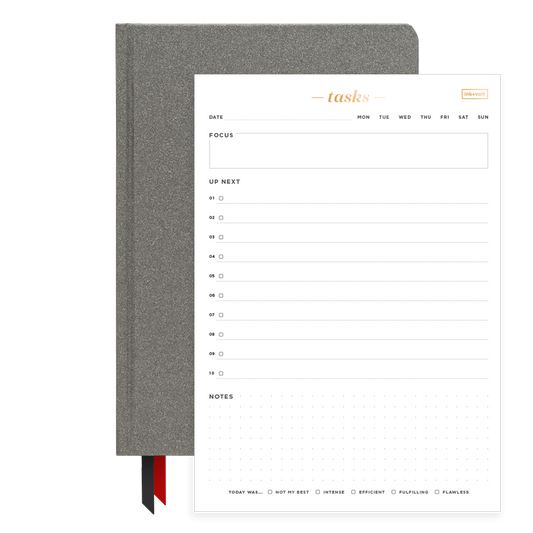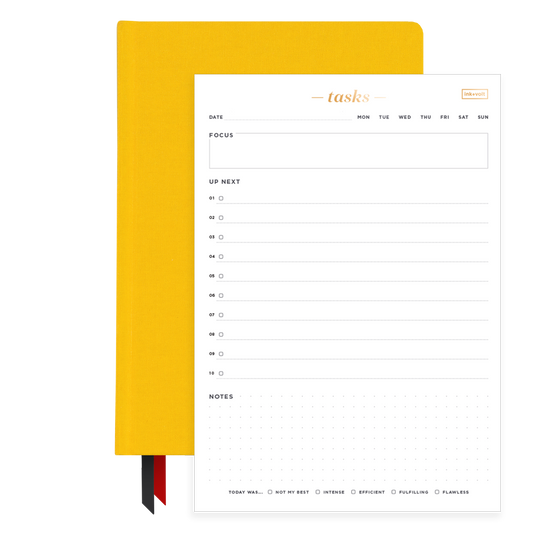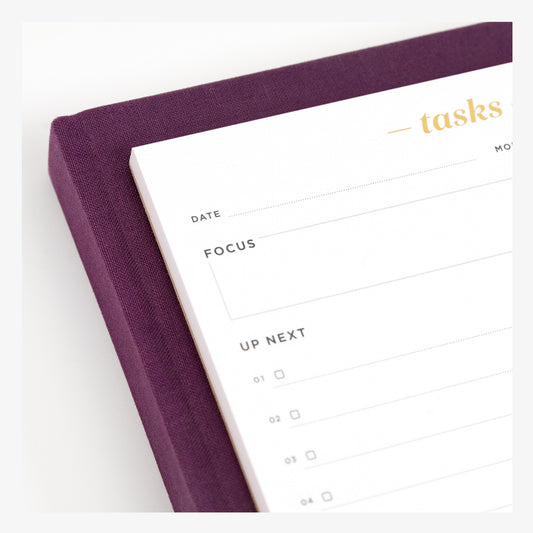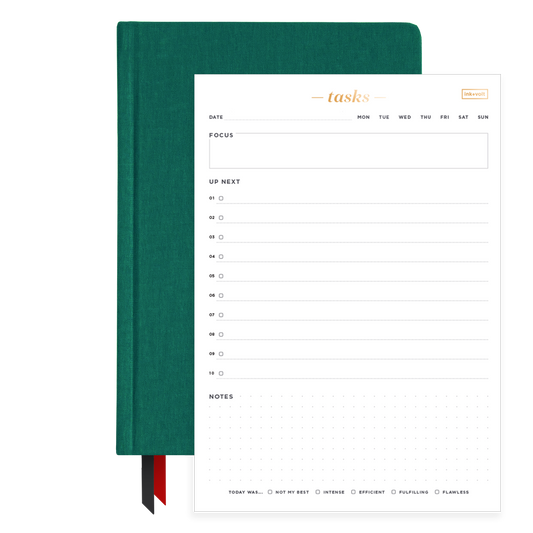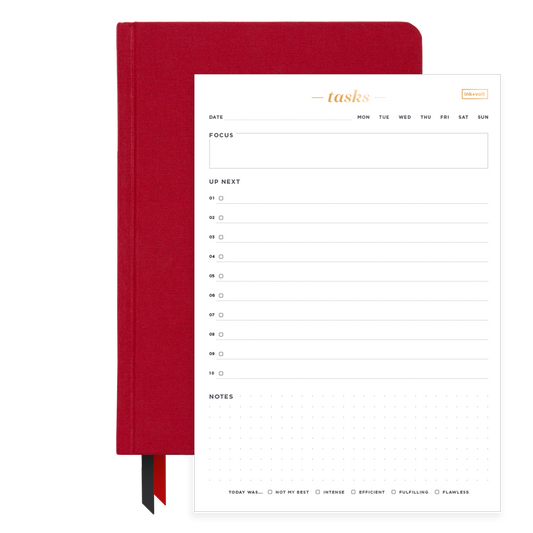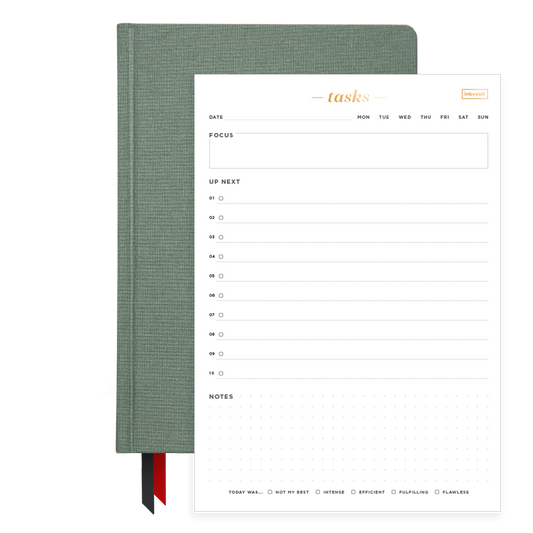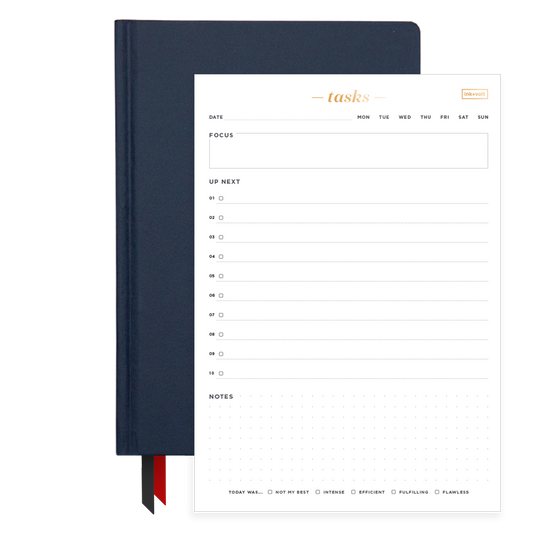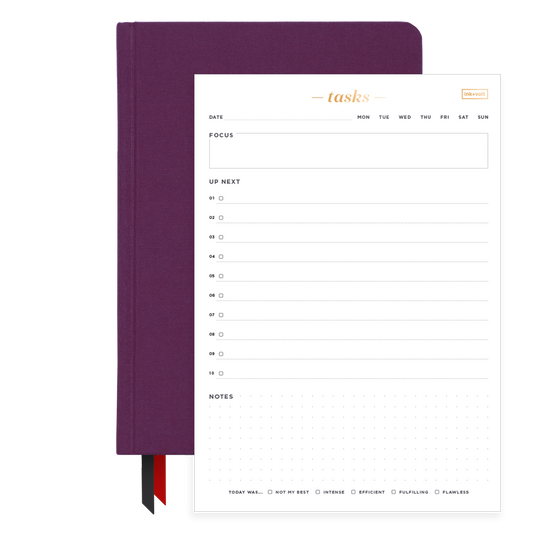 2024 Planner & Daily Task Pad Bundle
Description

There's a famous proverb: "If you chase two rabbits, you will not catch either one."

Multi-tasking is an important skill to have, but equally as important is your ability to focus and get things done. Introducing the Ink+Volt 2024 Goal Planner + Daily Task Pad bundle.

The Daily Task Pad is designed to be compatible with the Ink+Volt Planner, which is why it made perfect sense to offer them together. Use the planner to lay out your yearly, monthly, and weekly goals. Then, use your task pad each day for your tasks and to-dos, and to help you make progress towards those overarching goals.

Each bundle comes with one Ink+Volt 2024 Goal Planner in the color of your choice and one Ink+Volt Daily Task Pad. Take advantage of our special bundled price while it lasts! Both products are proudly made in the USA. 
The Story
The Daily Task Pad bundle is a great choice for those looking to organize everything from their daily to-dos to the bigger picture goals. Our simple task pad makes it easy to focus on the important things, and boasts a quality you'll notice from the very start.