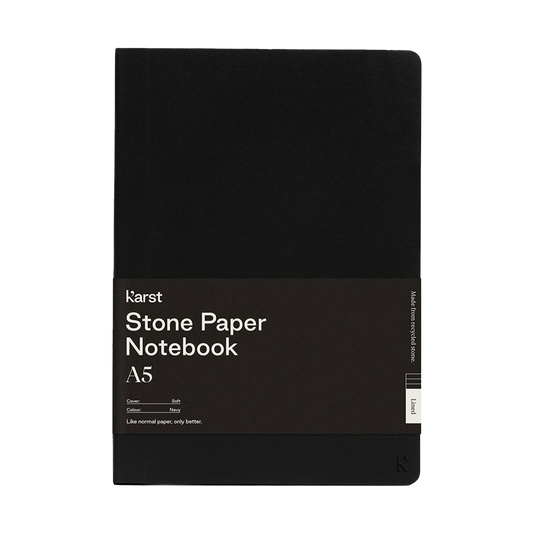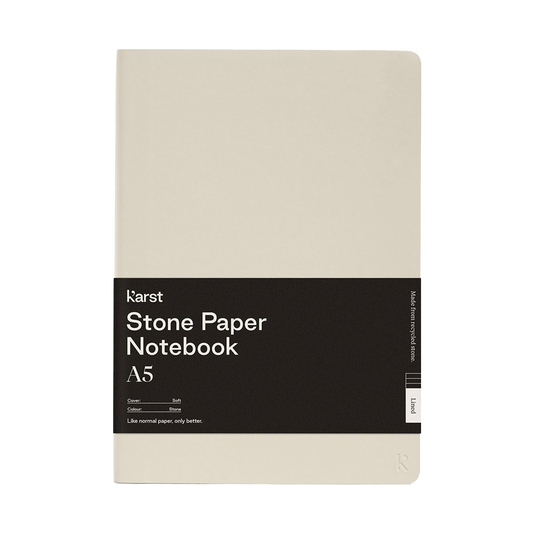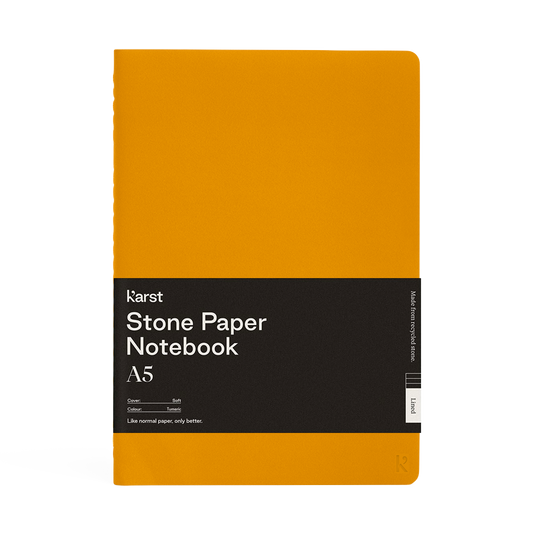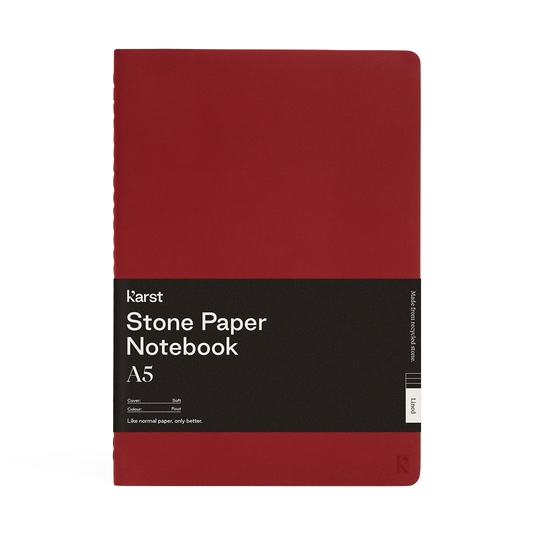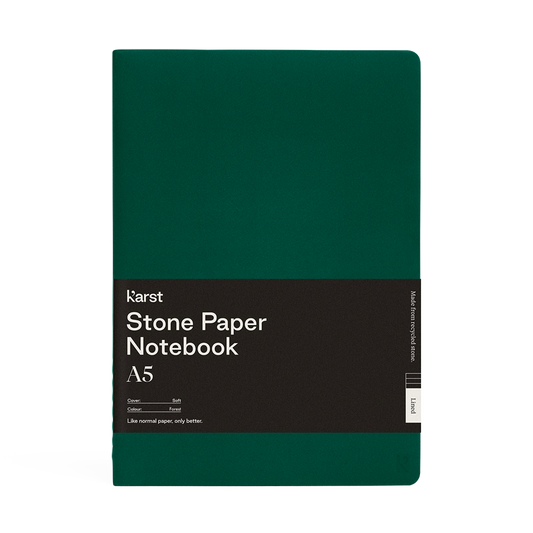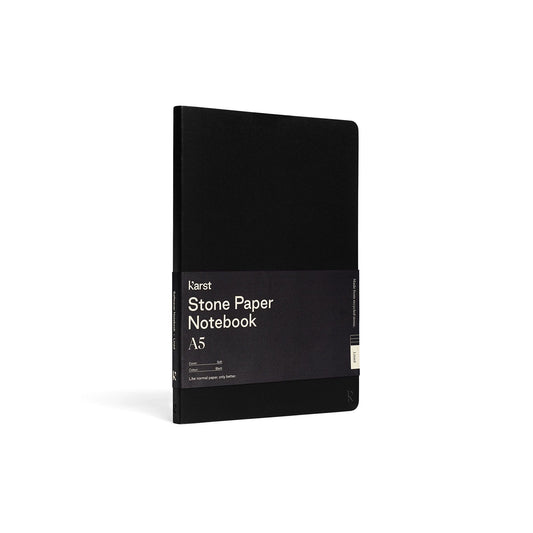 Karst A5 Softcover Notebook
Description

Karst Notebooks are unlike any other: they are tree-free, waterproof, and sustainable. Made from recyclable stone paper, this eco-friendly option is acid-free, bright white, and waterproof, with a premium look and feel.

The Karst Softcover Notebook features silky, smooth, and cool lined "paper." The sheets contain calcium carbonate, which makes it entirely waterproof not to mention completely recyclable. This notebook checks all the boxes and meets our standards for what makes a great notebook. Features include a flexible waterproof vegan leather cover, lay flat binding, elastic closure, ribbon bookmark, and an expandable storage pocket in the back cover.

For a notebook that looks, feels, and performs like a high quality product, the Karst notebook is a must-try for notebook-lovers. 

For more info on Karst's process, materials, and sustainability, click here. 



Product Specs

Official A5 size (5.8" x 8.3")

144 Pages

Waterproof vegan leather soft cover

Recycled calcium carbonate stone paper (144gsm equivalent)

Waterproof, tear-resistant, recyclable, tree-free paper

Lay flat binding

Expandable pocket

Elastic band

Ribbon bookmark

Why We Love It
Water bottle leaked in your bag? Coffee spilled on your desk? No problem. With Karst waterproof notebooks, ruined notebooks are a thing of the past. But that's only the beginning of what makes Karst notebooks so great – in addition to their durability and unique construction, these notebooks are impressive in many ways. They have 60% lower carbon footprint, are entirely recyclable, and above all else, the performance is superb. The paper has an indescribable, "cool to the touch" feel. We've tested lots of different pens on the paper, all with great results.