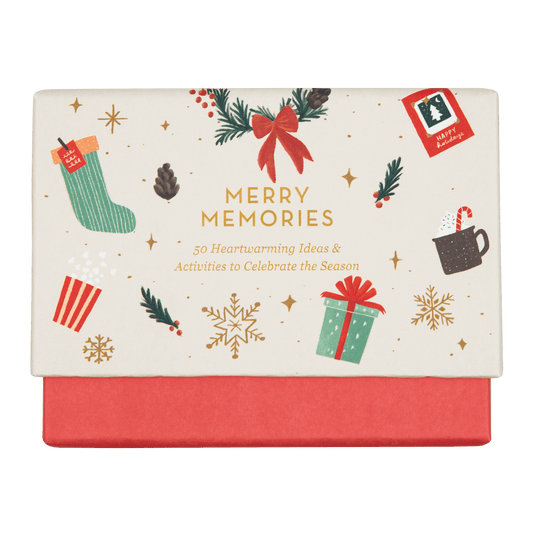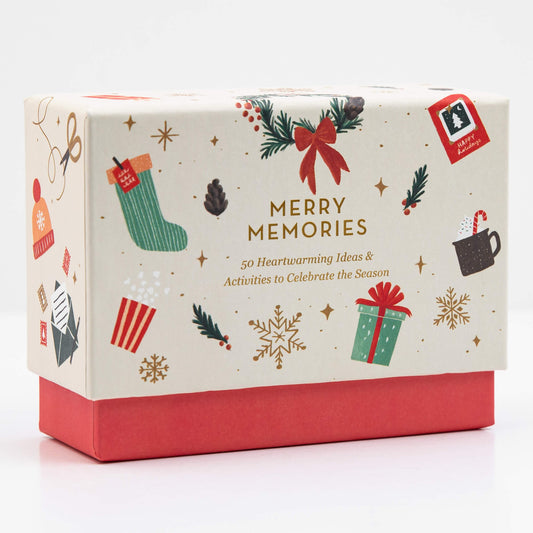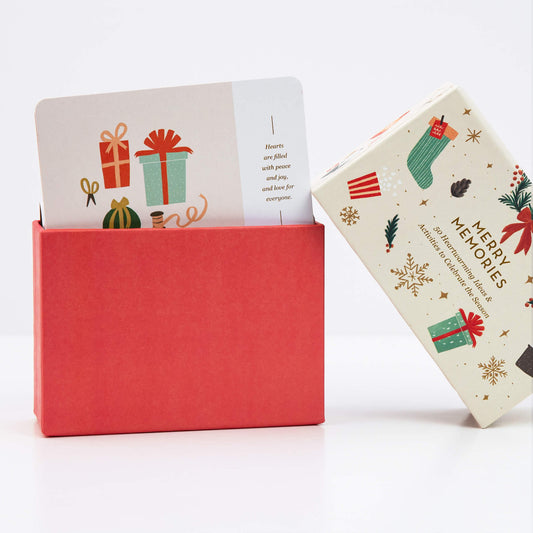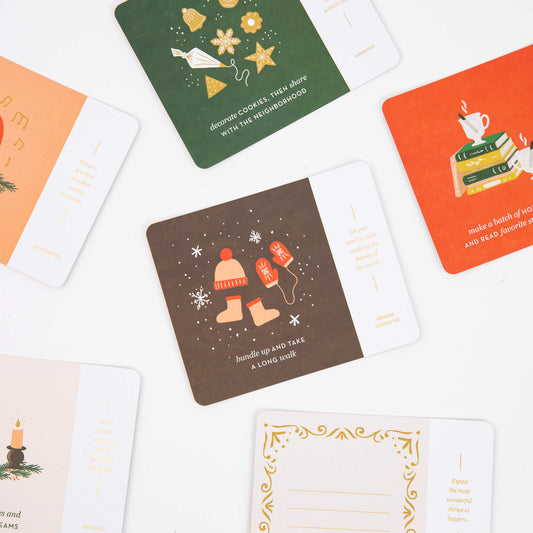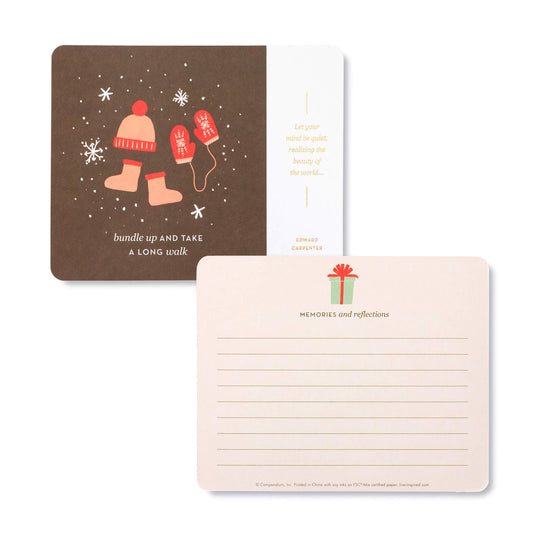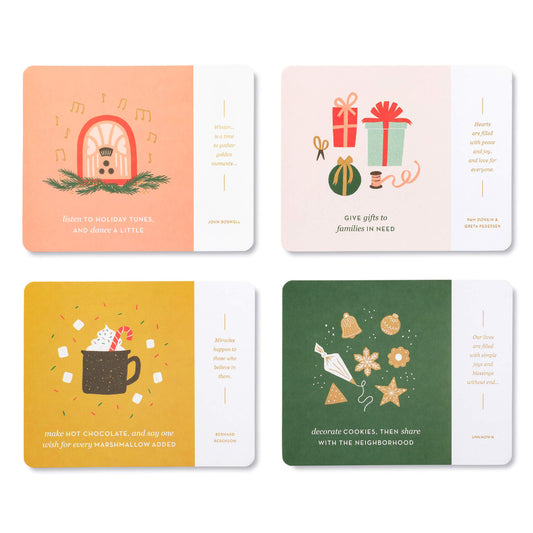 Merry Memories Activity Cards
Description

50 Heartwarming Ideas & Activities to Celebrate the Season

Create holiday memories that will last a lifetime. This decorative box includes 50 holiday activity cards with festive ways to connect with family, celebrate togetherness, and inspire joyful traditions. Each card has space on the back to record your reflections. Tuck them back in the box and enjoy year after year. 

Examples of activities include:

Write a letter that will surprise a loved one who isn't near.
Make hot chocolate, and say one wish for every marshmallow added.
Decorate cookies, then share with the neighborhood.

These ideas and activities will delight adult and kids alike. 
Product Specs

4" x 5"

50 cards (45 activities and 5 fill-in)

Gold foil detail
Why We Love It
The holidays is about spreading joy and sharing it with loved ones. We love the idea of not only enjoying holiday activities with friends and family, but memorializing it through recording and journaling. These activities will bring you closer together and create meaningful moments during the holidays. You never know; you just might create new traditions for years to come!