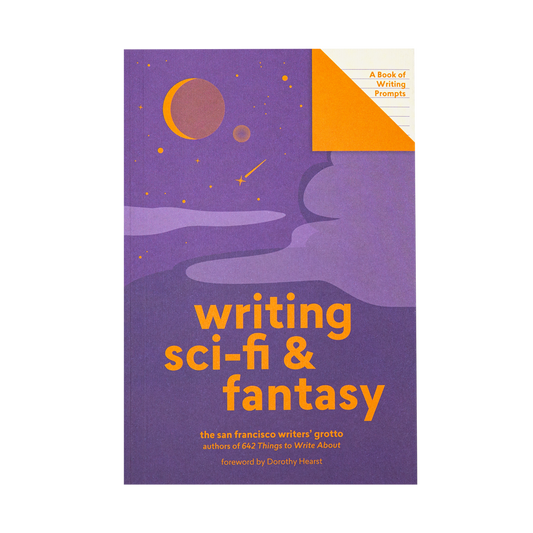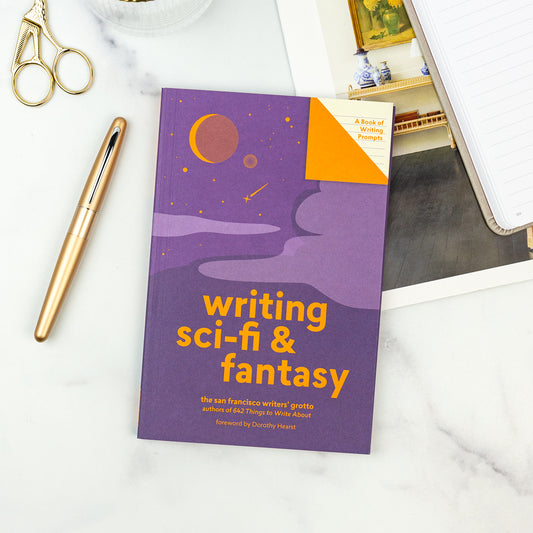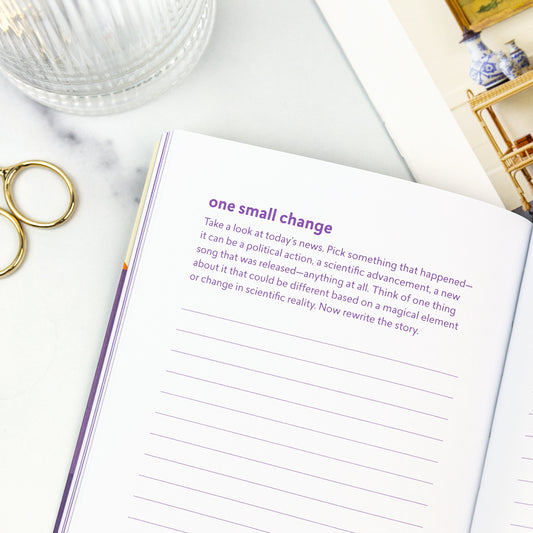 Writing Sci-Fi and Fantasy: A Book of Writing Prompts
Just a few left. Order soon.
Description

Writing Sci-Fi and Fantasy is a workbook created by the San Francisco Writer's Grotto that consists of prompts and space to write, with opportunities to consider the rules that govern your imagined universe to make your writing as powerful as it can be.

Among other ideas, you'll explore the various aspects of world-building by:


Writing a timeline of the history of your imagined place
Describing what the inhabitants of your world look like
Detailing transportation from city to city or planet to planet
Figuring out who's in charge and whether or not they should be

Perfectly sized to take to a café, on vacation, or on your morning commute, this book is designed for practicing your creative writing a little bit at a time. 

If you're looking to hone your writing skills, look no further than this series of writing books: Writing Action, Writing Character, Writing Dialogue, Writing Humor, and Writing Memoir.
Product Specs

5 1/8" x 8 1/4"

96 pages

Lay flat
Why We Love It
For a lot of writers, getting started is the hardest part. Often, there's nothing more intimidating than a blank page staring back at you. We love this workbook for its informative hand-holding; it walks you through techniques, writing drills, and the skills required to write sci-fi and fiction. It's like a mini Masterclass in a book.