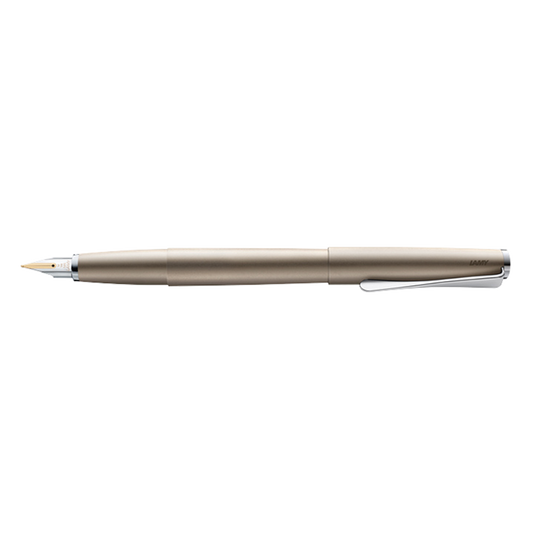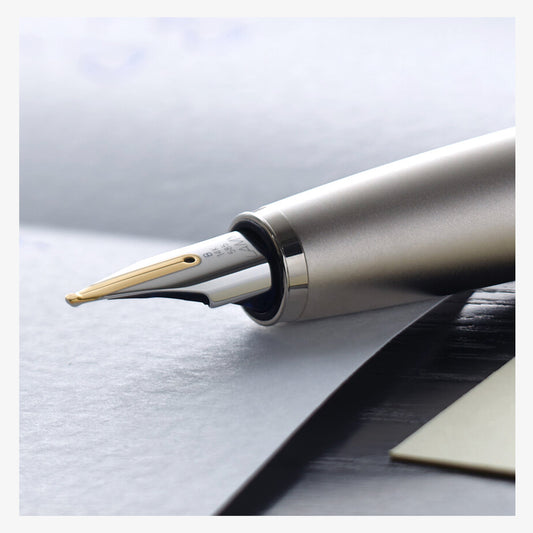 Lamy Palladium Fountain Pen
Just a few left. Order soon.
Description

Details are everything. This Lamy fountain pen has a beautiful palladium finish as well as a bi-color nib of 14 carat gold and platinum. This is truly a statement pen you'll have for years to come. You may also notice the steel propeller-shaped clip, making this pen even more unique and special. Whether you use it for everyday writing or professional purposes, this quality pen will give you a smoother writing experience.

Equipped with blue ink and an extra-fine nib.
Product Specs

Extra fine tip nib

Steel nib

Blue ink

Sleek look

Made in Germany
Why We Love It
Simply said, this is a beautiful pen. Sometimes something as simple as a nice, high quality pen, can make a huge difference. It feels better. It writes better. And of course, it looks amazing. Gift it to someone special--or as a treat to yourself.