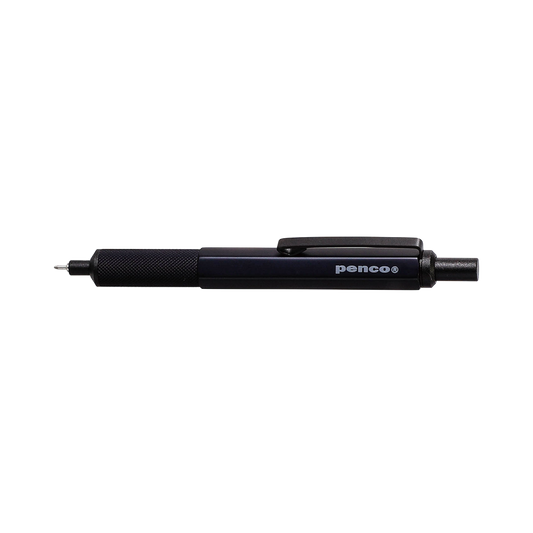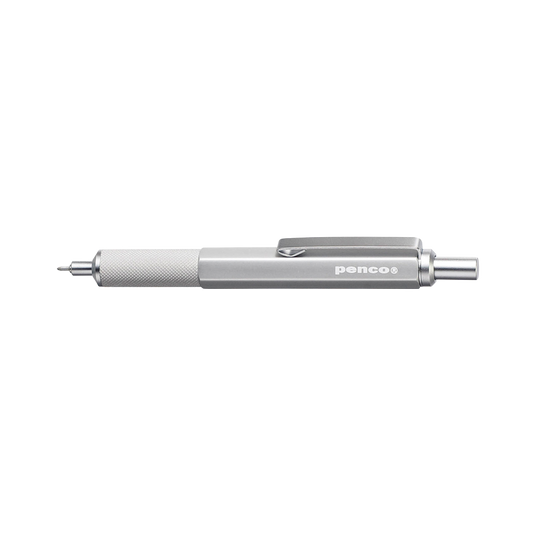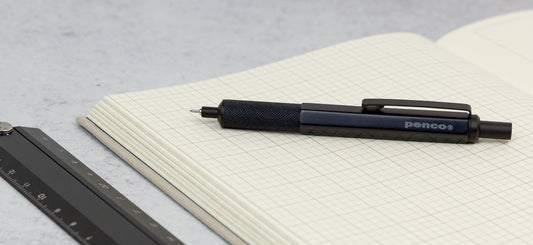 Penco Drafting Ballpoint Pen
Just a few left. Order soon.
Description

This Japanese ballpoint pen is the ideal choice for when precision is key.

The Penco Drafting Ballpoint Pen is a compact, all-aluminum retractable pen. With a hexagonal metal body and an engraved crosshatch on its lower barrel, the pen provides a light yet firm grip. Its petite size fits perfectly in a pocket or purse. The needlepoint tip of 0.5mm is perfect for precise drawing or making crisp lines along a ruler's edge. 
Product Specs

0.5mm tip

4" long

Retractable

Metal body

Made in Japan
Why We Love It
This pen might feel like it belongs in your toolbox rather than a pen cup, and that's not a bad thing. Suitable for architects, engineers, and designers alike, anybody can appreciate the fine lines this pen produces.