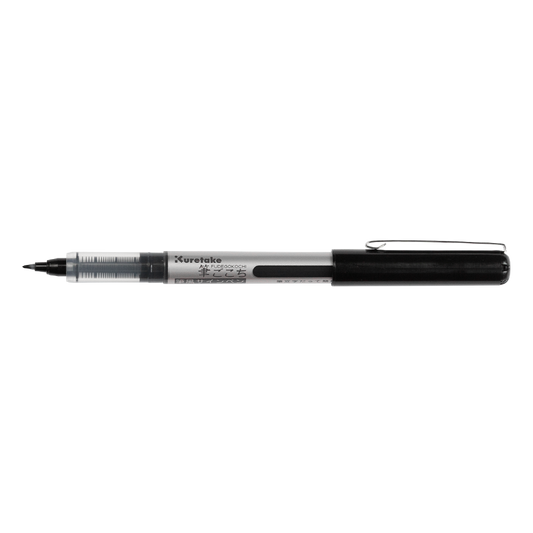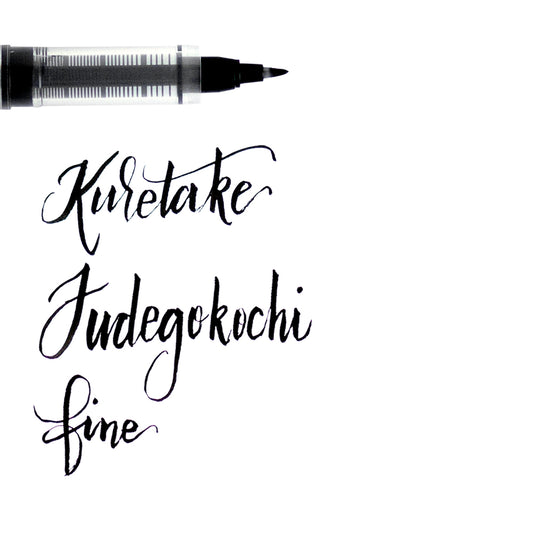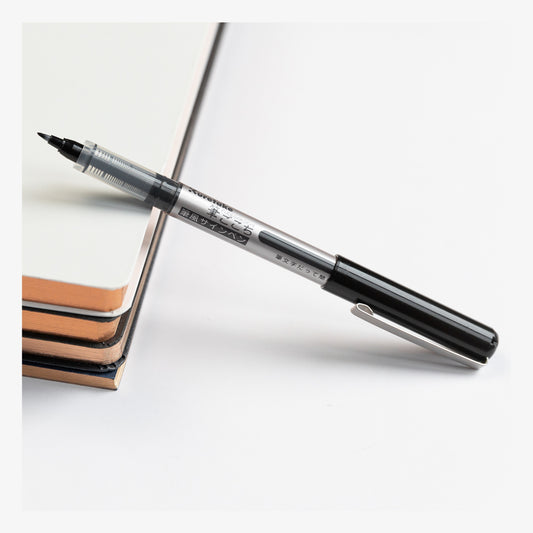 Fudegokochi Brush Pen
Description

The art of calligraphy is centuries old, but still brings life to everyday writing.

The Kuretake Fudegokochi Brush Pen is the perfect pen for those who enjoy that calligraphic brush letter look, but with a more firm and fine tip. The hard tip is great for beginners and provides a smooth line. It can be used to create thick or thin lines with ease and works well with any writing style and artistic illustrations.The ink is a rich, dark black color and looks crisp and clean on cards, planners, and more.
Product Specs

Fine tip

Black ink

Made in Japan

Why We Love It
Kuretake only carries the finest Japanese writing products, from calligraphy brush pens to artistic markers. The black ink of this Fudegokochi Pen looks especially sophisticated on the bright white paper of the Ink+Volt Planner, and is the perfect pen choice for writing in your next greeting card, letter, or for practicing calligraphy.