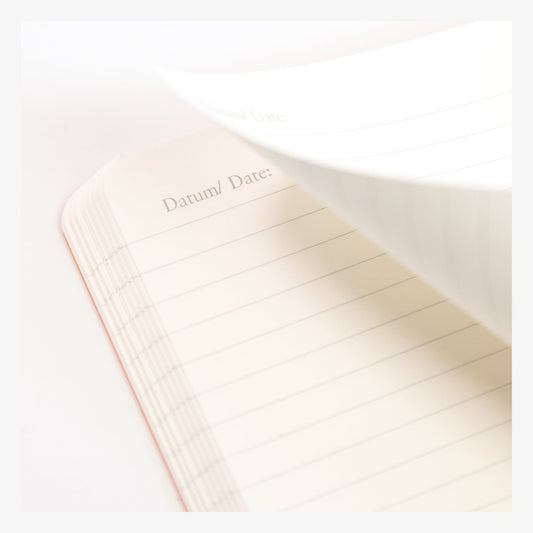 Leuchtturm1917 Composition B5 Hardcover Notebook
Just a few left. Order soon.
Description

An exceptional notebook for a more exceptional you.

The Leuchtturm1917 Composition Hardcover Notebook is so much more than meets the eye. Cleverly organized with numbered pages and a customizable contents page to help you find anything at-a-glance, this book is one you'll want to take with you everywhere. (And with its durable hard cover, lay-flat binding, and elastic closure, you can!)

Comes in a variety of rich colors (each with matching colored page markers). This is truly a special notebook, worthy of collecting and organizing your brightest ideas.
Product Specs

Official B5 size

121 numbered pages

8 perforated pages

Table of contents page

Lay flat binding

Expandable pocket

Elastic band

One ribbon bookmark
Why We Love It
We love the way this notebook uses simple formatting cues to bring you a new level of organization and structure to the everyday things you need to write down. The pages are numbered (what a brilliant idea!) and even better yet, you can add your own headings to the table of contents. Basically, you have a great system that helps you easily locate information at a later date. It's also just a gorgeous notebook. German-made, soft covered and modestly stylish, this notebook should belong to every man and his dog, it's that great.