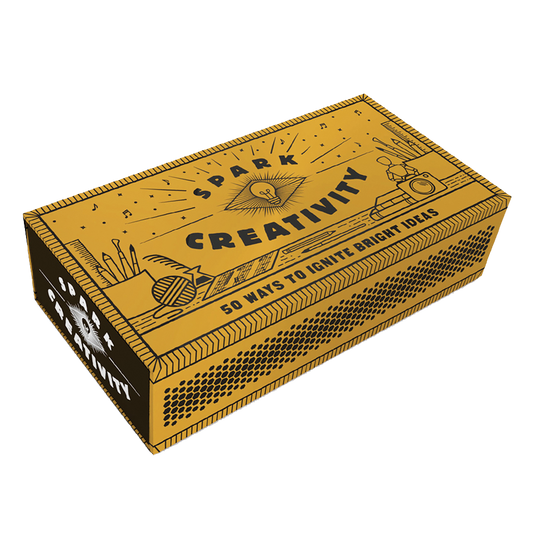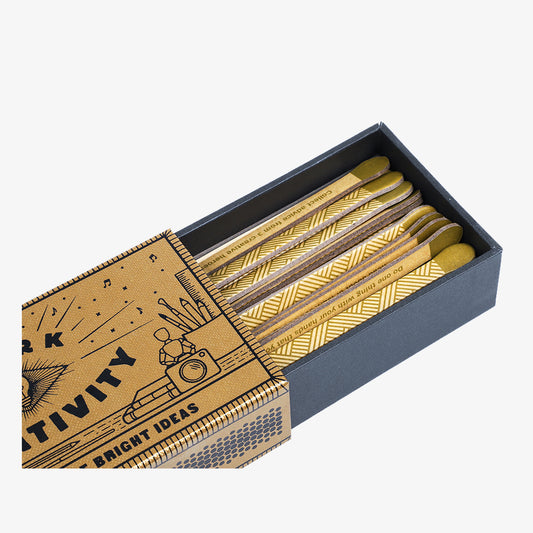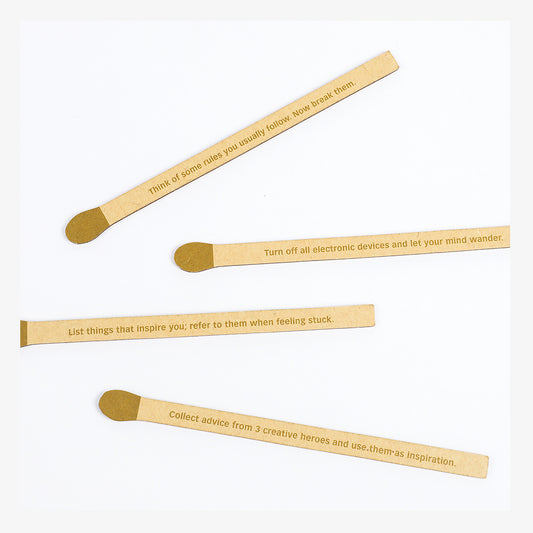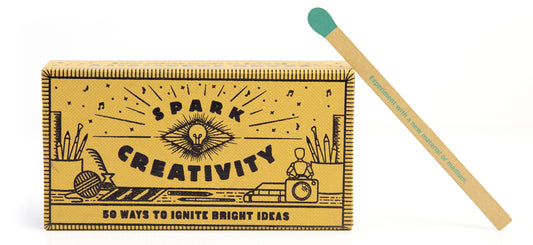 Spark Creativity: 50 Ways to Ignite Bright Ideas
Description

Whether you're in a creative rut or simply need some daily inspiration to get the ideas flowing, Spark Creativity is the perfect pick-me-up. 

Spark Creativity includes prompts that are applicable to all types of creative pursuits–from visual art, to music, to idea-generation. This creativity-in-a-box set contains awesome ideas for for sparking creativity in the everyday. Some examples of prompts you'll find in this box include:

Execute a single idea 10 different ways.
Take 5 minutes and write down as many new ideas as you can.
Find new uses for materials or elements you'd typically toss out.  

This is a great way to affordably give the gift of creativity and innovation, or to practice it yourself to get the ideas flowing. 

Includes 50 faux matchsticks with printed prompts.
Product Specs

Matchbox-style packaging

50 prompts
Why We Love It
Creativity comes in all shapes and sizes. Creativity might mean picking up a coloring book, or trying your hand at creative writing. For times when you need original ideas or inspiration to create, Spark Creativity is a great way to tap into your innovative side. We love the unique, think outside-the-box ideas of the prompts.