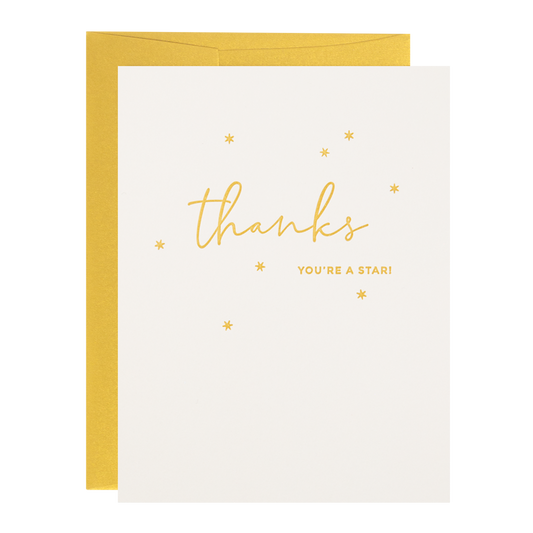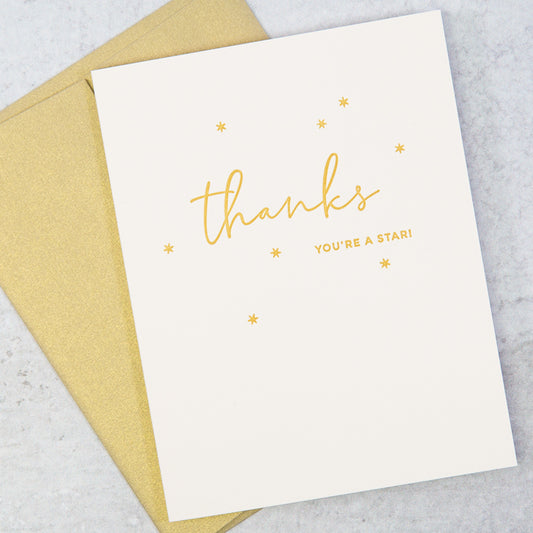 You're a Star - Thank You Card Set
Just a few left. Order soon.
Description

Make someone feel like the star they are. 


Think of someone who has done something nice for you, or who was a great gift-giver this season; they are a star! Send them this beautiful yet simple letterpress thank you card. Printed on heavyweight cardstock and accompanied with a shimmery gold envelope, these thank you cards are worth having in your stash for special moments. 

Set of 6 cards and envelopes. 
Product Specs

4 1/4" x 5 1/2"

Set of 6

Letterpress

Gold shimmery envelope

Why We Love It
There's strength and meaning behind a simple thank you card. We believe in simple acts of gratitude, like thanking someone for a small act of kindness or a gift we received. We especially love the gold leaf envelope for that extra hint of shimmer.