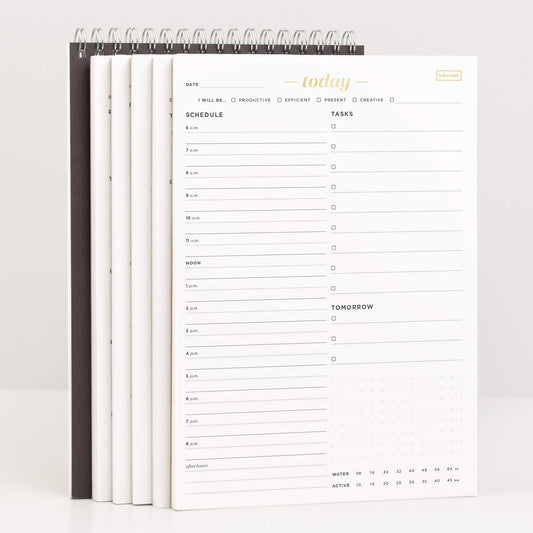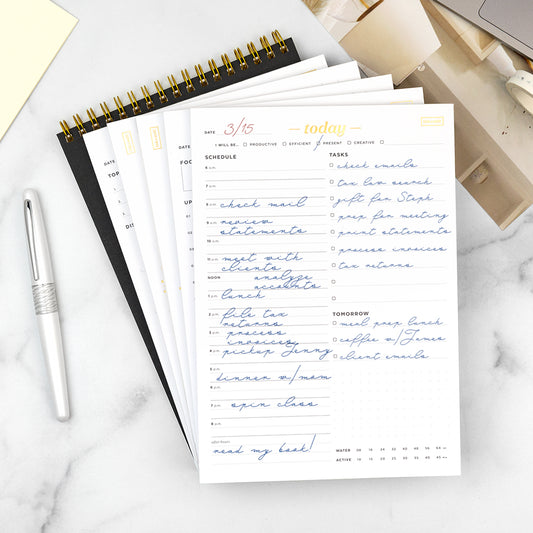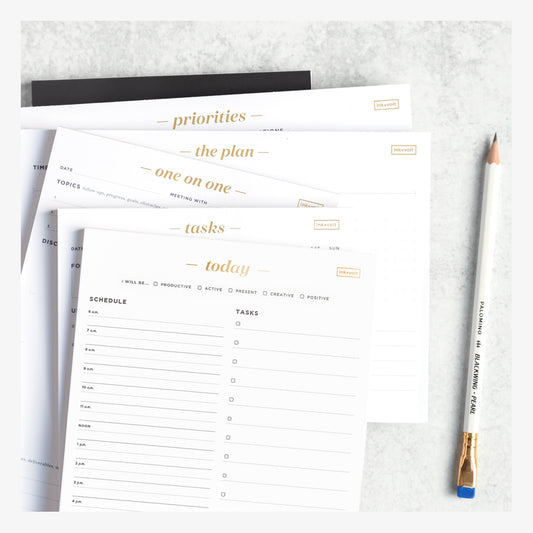 Ink+Volt Productivity Notepad Suite
Description

Maximize your productivity, stay on top of tasks and projects, and make the most of your meetings each workday with this suite of special notepads. 

Introducing the Ink+Volt Productivity Notepad Suite, a curated set of our best-selling notepads to help you stay organized, productive, and professional. With each of these notepads, we've identified the common roadblocks and demands of a typical workday and created a system that helps you conquer these challenges like a pro.

This set of 6 notepads includes:

(1) Daily Task Pad - the best daily checklist there is. Checkbox-lover approved!
(1) Today Organizer Pad - your everyday tool for time-blocking tasks and important to-dos
(1) Priority Pad - focus on what matters most with this matrix tool
(1) Planning Pad - track dates, dependencies, and tasks with this effective planning tool
(1) 1:1 Pad - a must-have pad for managers and teams
(1) Meeting Notes Pad - newly designed spiral pad that adds more accountability and impact to each meeting

Be a superstar each day with the tools that will guide you every step of the way. This notepad suite is the first step towards achieving amazing results. Valued at $79, you can get this full suite for just $71.

Proudly made in the USA.
The Story
Our goals and dreams may be different, but we all have 24 hours a day. How will you make the most of them? Success isn't just about working more, but doing better work. It's about waking up each morning with a solid plan and a great attitude. No matter what your workday looks like, the Ink+Volt Productivity Notepad Suite has the tools you need to succeed.