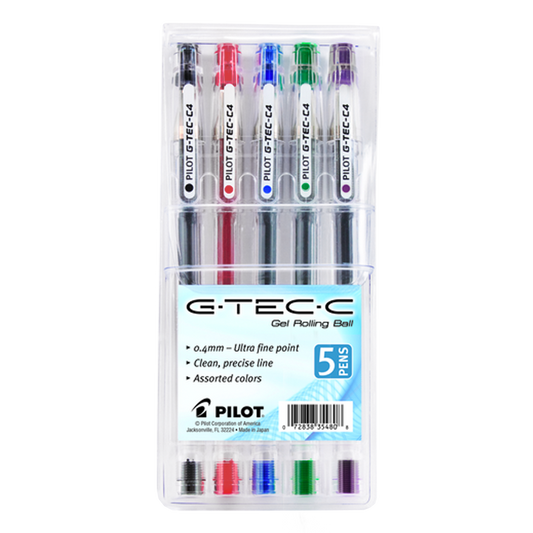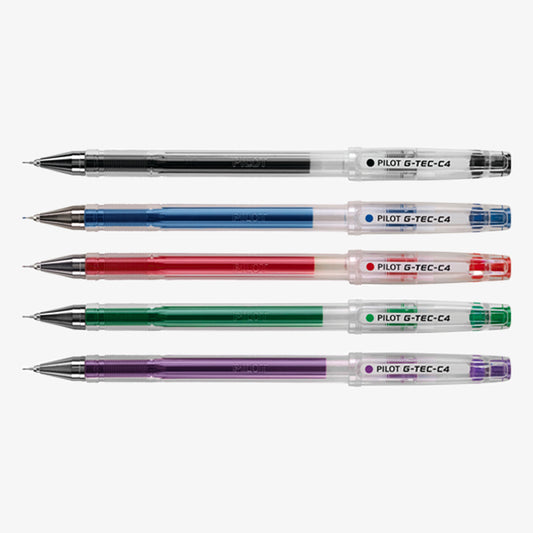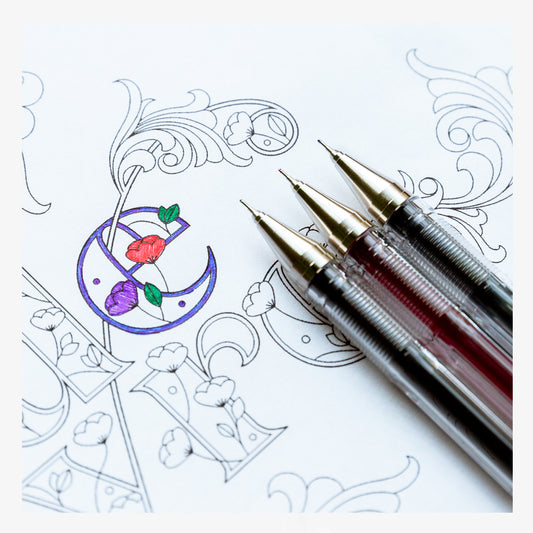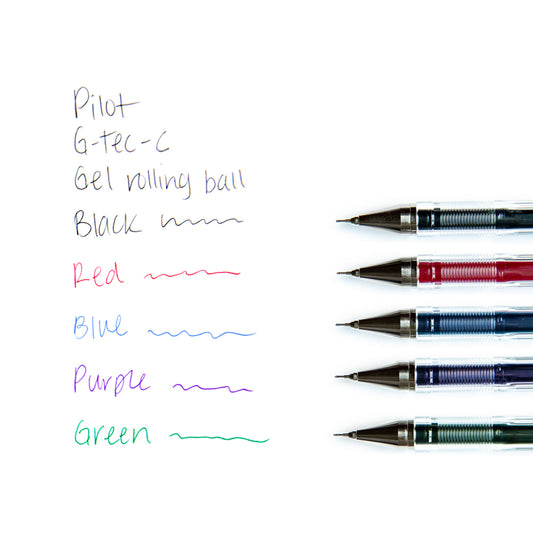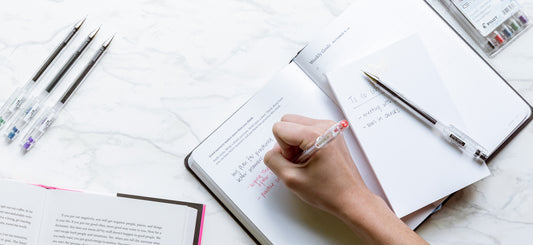 Pilot G-Tec-C Gel Rolling Ball - Assorted Color 5-pack
Description

If you like thin, clean lines, the G-Tech-C series of Pilot pens are perfect for you. With an ultra fine 0.4mm gel tip, these Japanese gel pens are designed for precision and intricacy. The thin tip eliminates feathering and smearing, and with smear-proof bio-polymer ink, you won't have to worry about smudges on your notes, documents, and papers. 

This set comes with an assortment of colors including black, red, purple, green, and blue. 
Product Specs

Set of 5: black, red, blue, green, and purple.

0.4mm tip

Textured grip

Smear and smudge proof ink
Why We Love It
The G-Tec-C series pen makes razor sharp lines, perfect for times when you need the permanency of a pen, but the precision of a newly sharpened pencil. We love the color variety in this 5-pack that has you covered from serious note-taking to lighthearted planner sketches. Clean lines meet good clean fun.