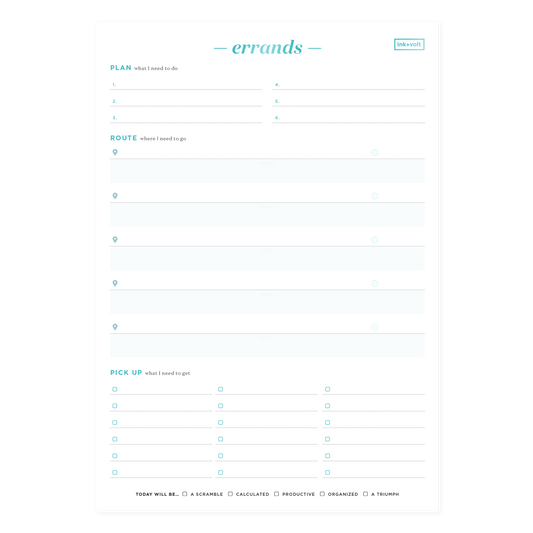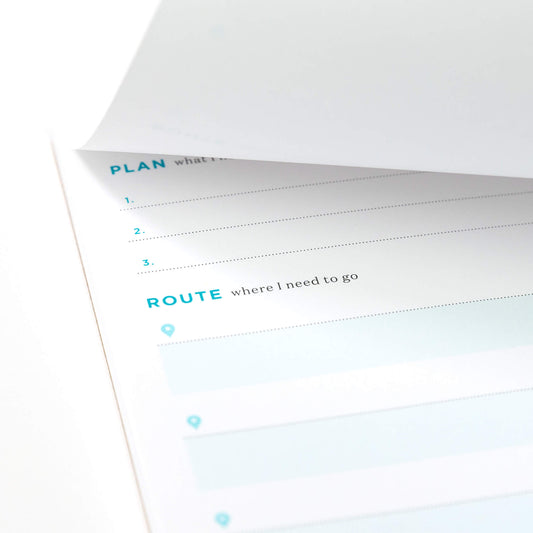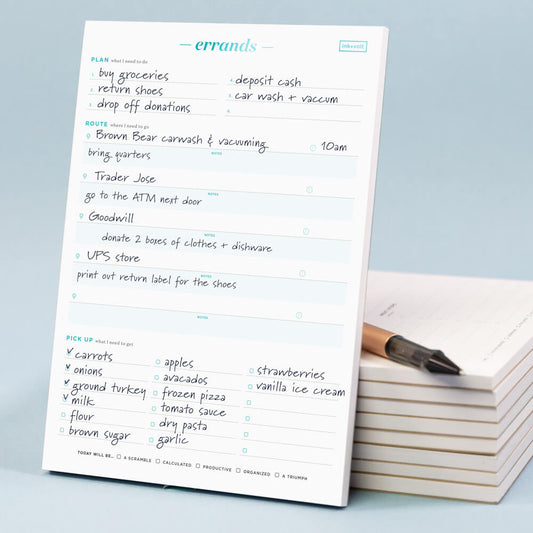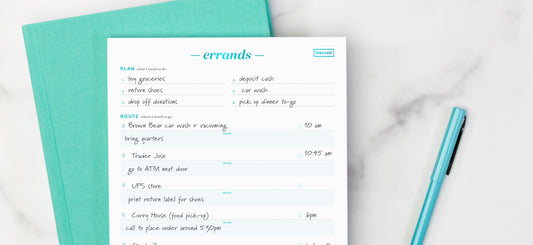 Errand Pad
Description

Streamline your errands and spend more time doing what you enjoy.

The Ink+Volt Errand Pad will help you organize and plan your errands to be more efficient and effective. Make successful trips to the store and anywhere you need to go, eliminating common errand-running problems like forgetting what to buy, where to go, or taking inefficient routes around town.

By listing out your top tasks and mapping out a route for each of your destinations, you can make the most of your time out on the road. Use the checklist to keep track of a shopping list, or things to pick up or drop off. 

Proudly made in the USA. 
Product Specs

5 3/4" x 8 1/2"

50 sheets

70# quality paper

Incredibly functional

Teal foil detailing

Made in USA

The Story
Your scribbled post-it notes and scrap paper lists deserve an upgrade. We want to make your everyday tasks and obligations as enjoyable as possible, which is why we created this smart, streamlined Errand notepad. With a fun pop of color and a system we've tested ourselves, keep this pad on your kitchen counter, entryway, desk, or take it on the go to ensure happy trips all over town.