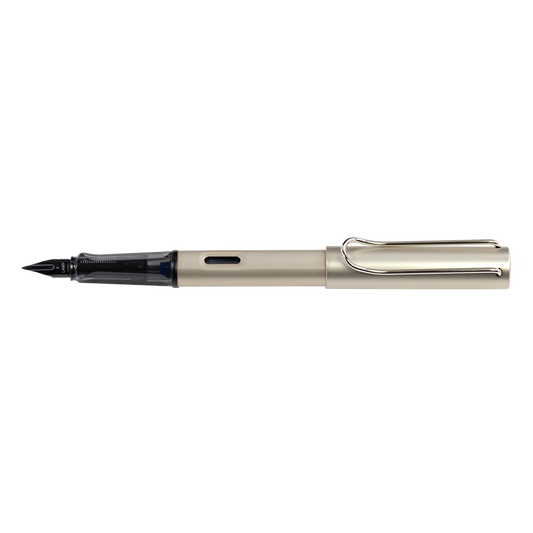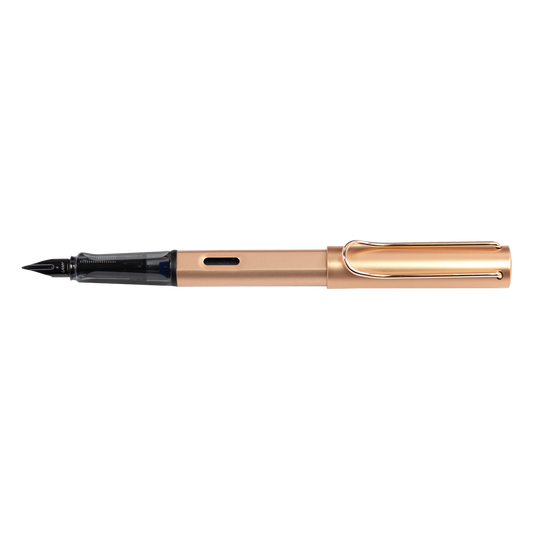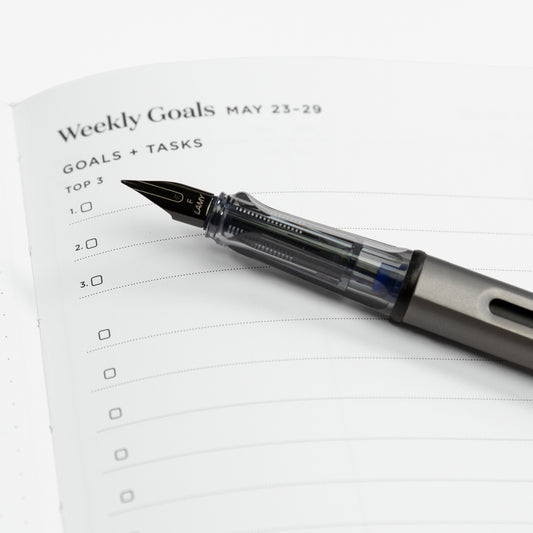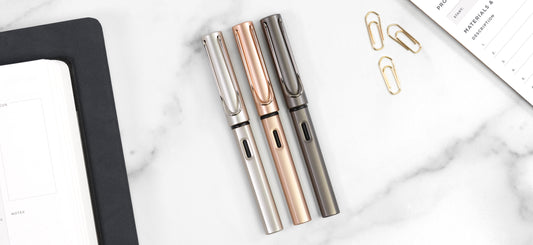 Lamy LX Metallic Fountain Pens
Just a few left. Order soon.
Description

Introducing the most popular selection of well-known Lamy fountain pens. The Lamy pens are a trusted brand around the world. These pens are equipped with a fine steel nib, which is perfect for everyday writing. The ink is easily activated and the pen comes with a blue ink cartridge. They are light and sleek, and will feel comfortable in your hand. Each pen comes in a matching cylindrical case that you can use to store your pen and keep it in mint condition.

These luxurious new colors are part of a brand new line, and have a soft metallic luster. This is a pen worthy of your most brilliant ideas.
Product Specs

Fine tip nib

Blue ink

Metal clip

Ergonomic grip

Made in Germany
Why We Love It
Introducing another customer-requested product! We are very excited to offer fountain pens for our fans, as they write beautifully in most of the notebooks we offer at Ink+Volt. If you're new to using a fountain pen, we highly recommend this one for starters. You'll love the smooth writing and excellent control of a fountain pen--they are easy to use and easy to love.