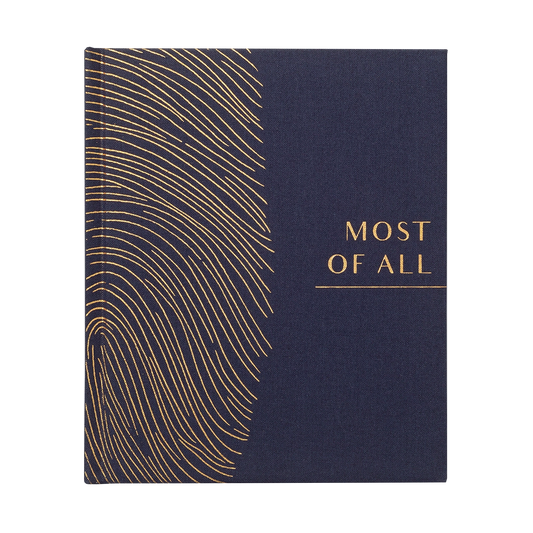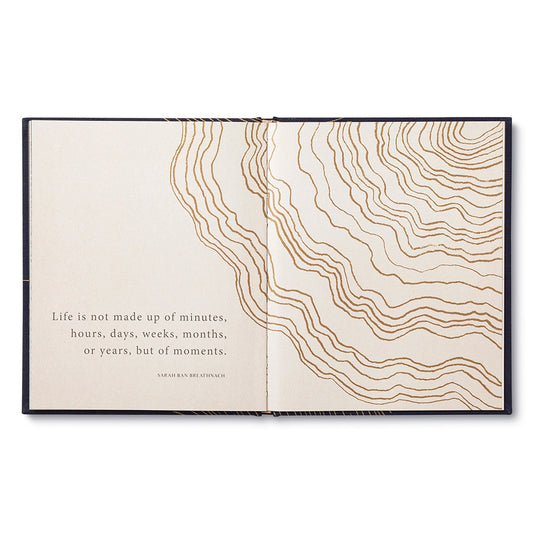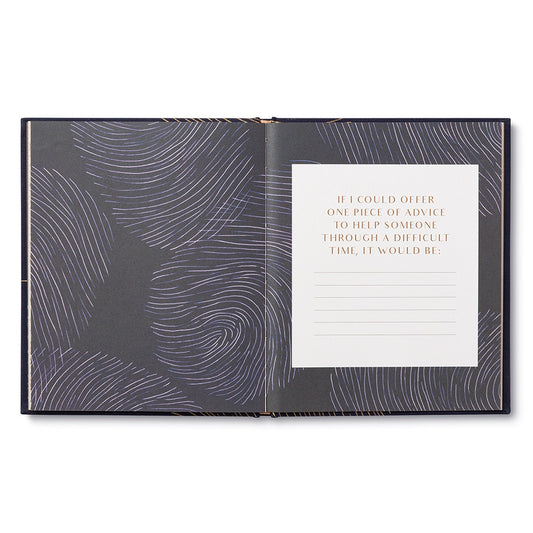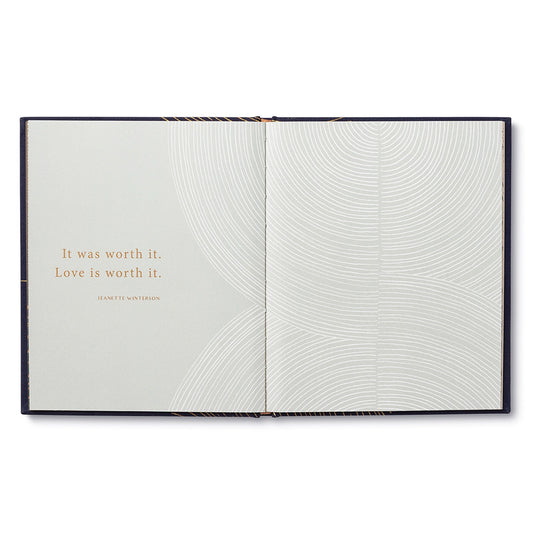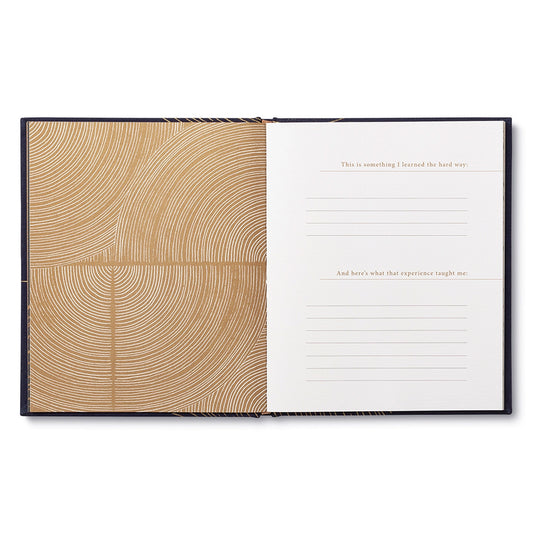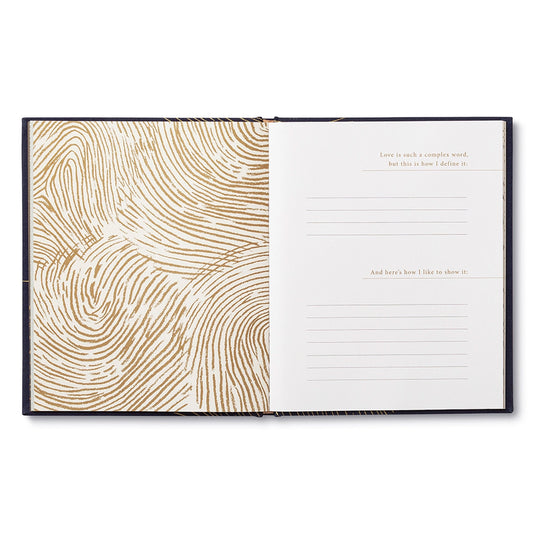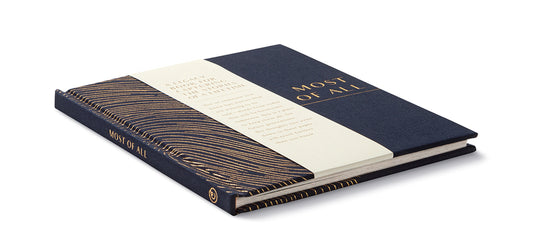 Most of All Legacy Book
Description

Capture your story. 


Most of All is a legacy book that helps you record important life lessons, experiences, and stories through thought-provoking prompts that you fill in. Rather than recording your entire life's story, this book is more about your overall being and the journey of your life. The questions encourage you to think about your values, the ways you've grown, and most meaningful words of wisdom. 

With a fabric cover and gold foil stamping, this is surely a keepsake to pass on to future generations. 
Product Specs

6 1/4" x 7 12"

64 pages

Hardcover
Why We Love It
Don't let your life's important stories go untold. Your successes, life lessons, and fondest memories deserve to be preserved and captured for future generations. This journal is not daunting; it's completely approachable yet extremely thoughtful, and you will be glad you filled it out. This is the story of YOU, and it is one worth telling.