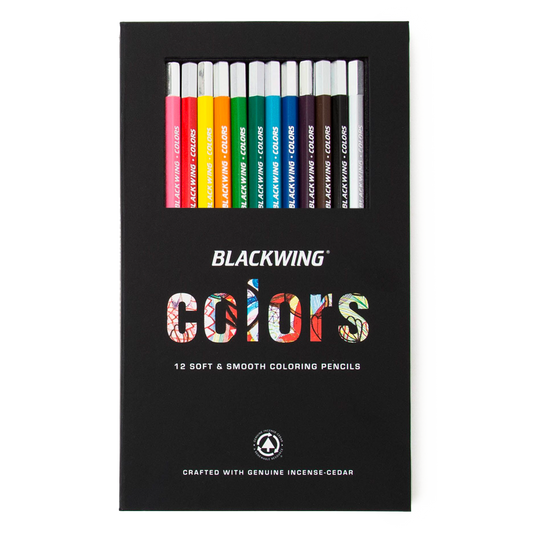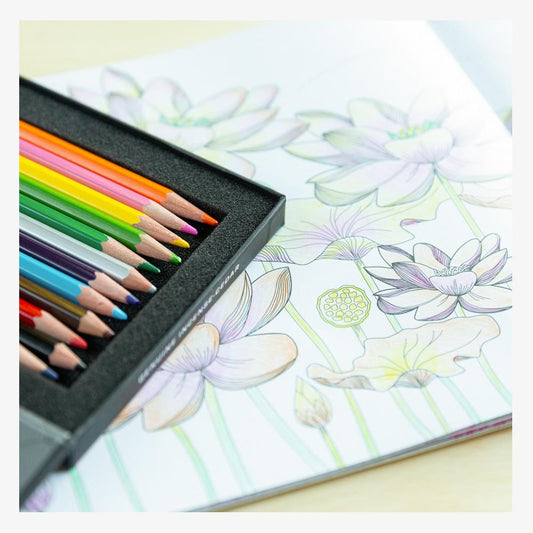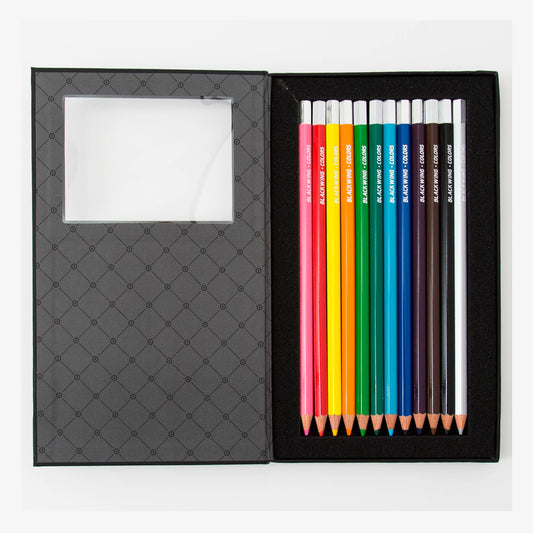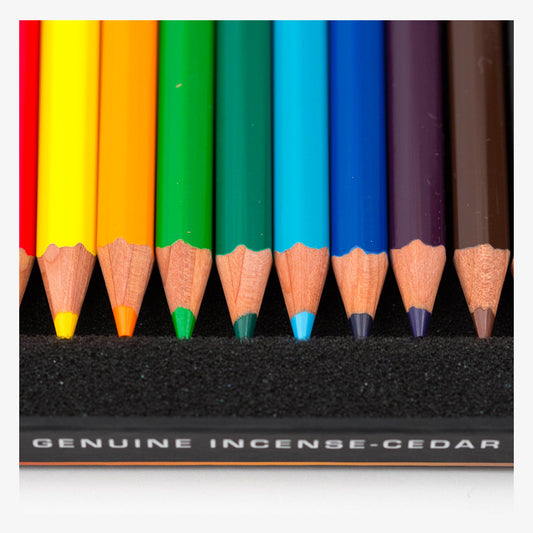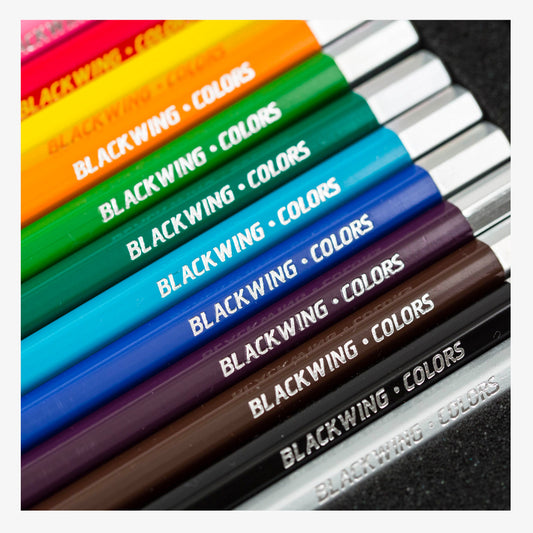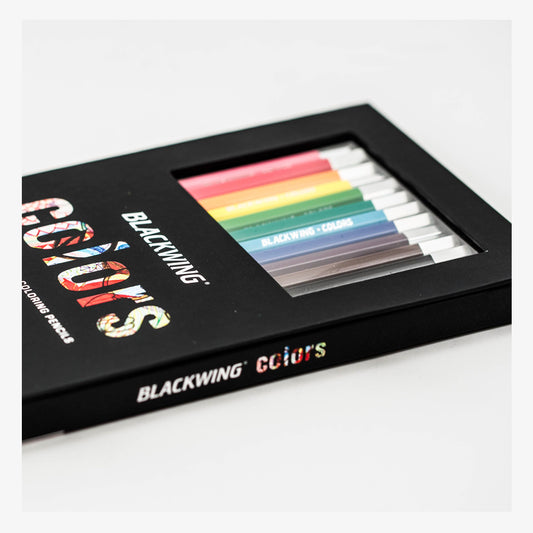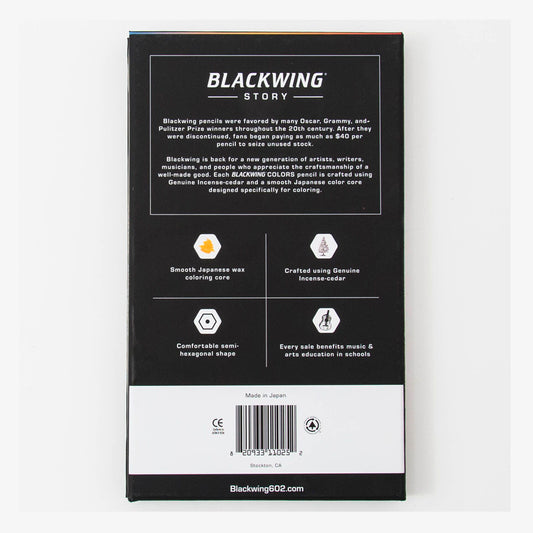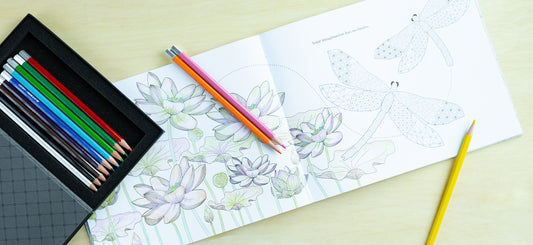 Palomino Blackwing Colors Pencil Set
Just a few left. Order soon.
Description

There are lots of ways to unlock your creativity. In fact, the benefits of practicing creativity are numerous. It can help lower our stress and anxiety levels, improve our physical and mental health, and boost our intelligence. That's why our team scoured the earth to find the very best colored pencils to pair with our coloring book. 

Each pencil in this set of 12 features a soft, smooth core specifically designed for coloring, so the color always goes on the page evenly and consistently. The intense and bold pigment means you can draw with ease; you get a nice rich layer of color without applying a lot of pressure. These high quality pencils are great for blending too.

Like all traditional Blackwing pencils, Blackwing Colors Pencils have an elegant semi-hexagonal barrel. A metal end cap adds a bit of weight, giving a comfortable and balanced feel. With a variety of colors packaged in a sturdy box with magnetic closure, you'll want to carry these pencils with you for all your creative endeavors. 
Product Specs

Set of 12

Japanese wax

Metal hex cap

Genuine incense-cedar
Why We Love It
We rigorously tested several different colored pencils in our Ink+Volt Coloring Book, and the Blackwing Colors always came out on top. From intricately detailed patterns to larger freeform designs, these pencils will give you beautiful color and control. The color lays down smoothly and evenly, and doesn't look streaky like some of the competitors we tested. You can't go wrong with a classic, quality product like these. Be epic in your creative endeavors with this set.