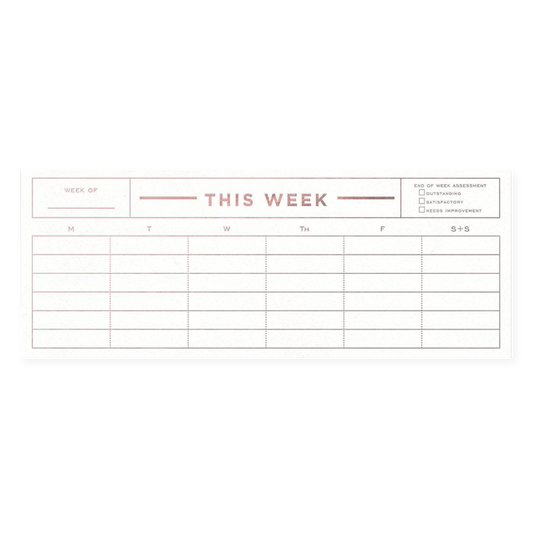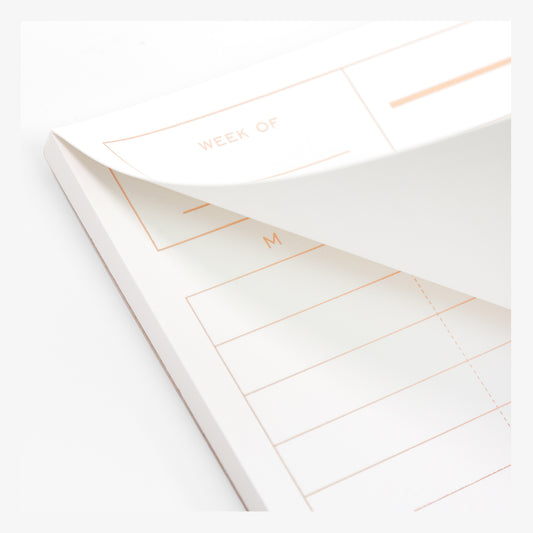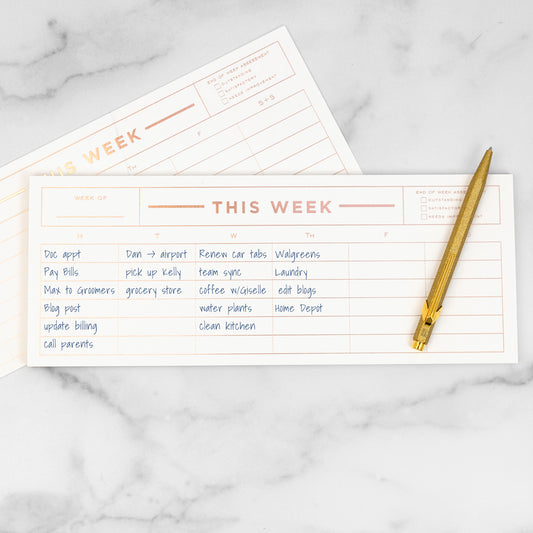 This Week Notepad
Description

Organize your week in minimalist style with a touch of glamour.

Track your days and performance with this rose gold foil printed weekly notepad. List tasks, appointments, and more in this Monday through Sunday chart-like format. The pad includes a spot to record "week of __," along with a weekly assessment tracker where you can indicate whether your performance was 'outstanding,' 'satisfactory,' or 'needs improvement.' Because we know you strive to be the best you can, every day and every week.
Product Specs

120# cardstock

20 sheets

11 1/4" x 4 1/2"
Why We Love It
On a material level, the paper quality of this notepad is just divine. It's super creamy and thick, and just feels luxurious. Of course, we also love the rose gold foil printing because it's simple with a touch of glamour. But best of all is the fact that this pad helps you get through your week in a professional and organized manner, whether it be listing your daily tasks and priorities, reminders, or meetings.