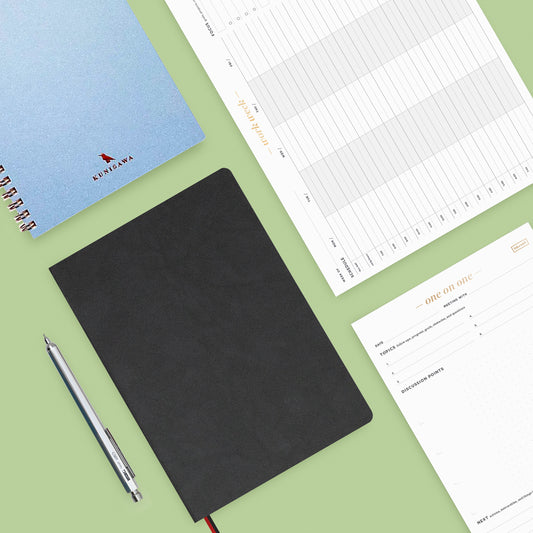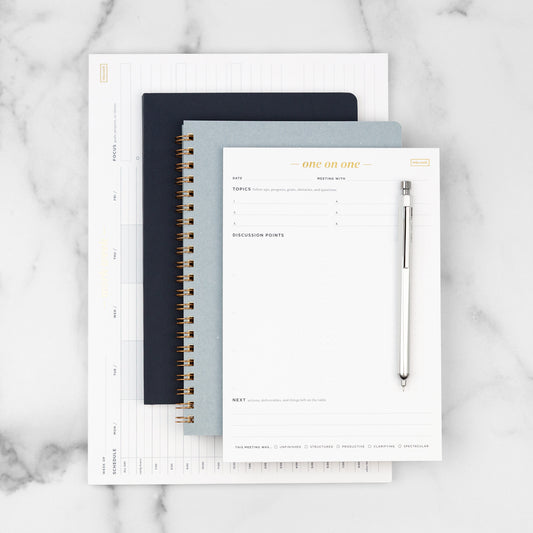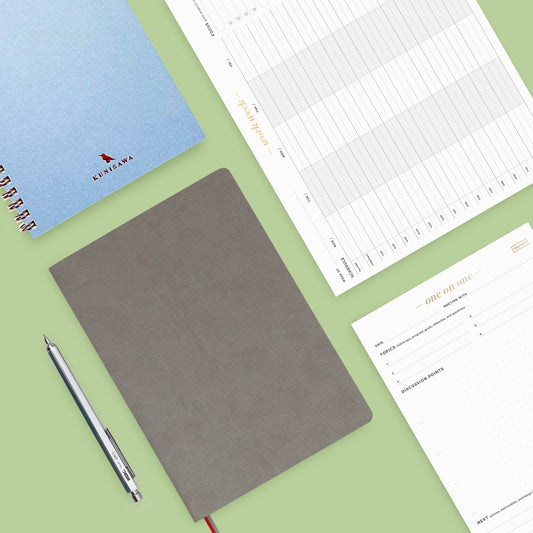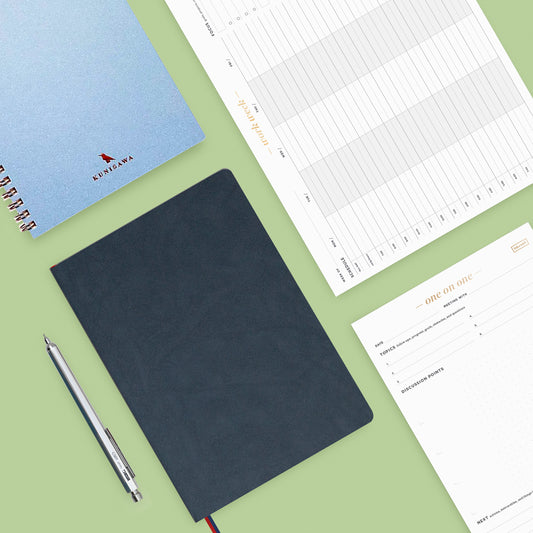 New Job Essentials Suite
Description

You nailed the interview and you've landed that new job. You've come a long way to get here, so now it's time to get ready for the best first day possible. 


The New Job Essentials Suite has five sophisticated, hand-picked items to help you exceed expectations and walk into your first day feeling confident. Each item will help you track your goals, stay organized, and shine in your work.

This set of five includes:

(1) Ink+Volt 3-Month Undated Goal Planner - set big goals and break them down each month and week. Choose between black, charcoal, or navy.
(1) Ink+Volt Work Week Deskpad - timeblock tasks and important to-dos with this daily format
(1) Ink+Volt 1:1 Pad - great work relationships begin with great 1:1s 
(1) Kunisawa Find Ring Note Spiral Notebook  - any job needs a great notebook; this is the best of the best 
(1) OHTO Horizon GS01 Needle Ballpoint Pen- sleek, modern design and ink that goes the distance

Valued at $96, you can get this limited-time suite for only $86. 

The Story
We know you're going to be a superstar in your new role. That's why we hand-picked this incredible suite for you, full of our most effective products, so you can reach your highest potential. See just how amazing you can be when you have all the right tools and the mindset to succeed.