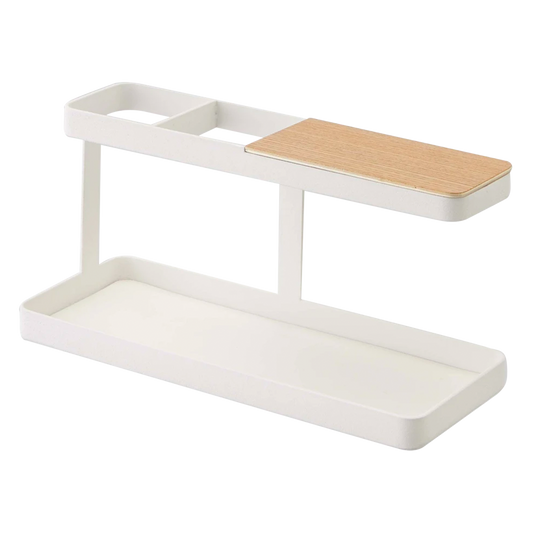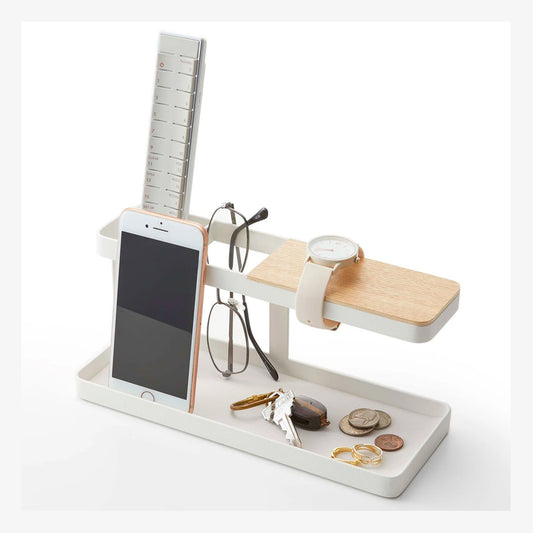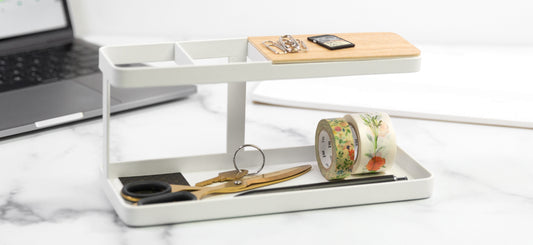 Yamazaki Desk Bar Organizer
Description

This minimalist-friendly desk organizer will help your desk look neater and sleeker.

The Yamazaki Desk Bar Organizer helps keep everything in its place; from loose change and keys to pens, scissors, and more. Loop items like watches, bracelets, and rubber bands around the floating arm. Made from steel and wood, this desk bar is very durable and high quality. Thanks to its clever design, this organizer could also be a great entryway, nightstand, or bathroom accessory.  
Product Specs

Steel and wood

3.8" x 9.6" x 4.4"

Designed in Japan

Why We Love It
A cluttered desk can make it hard to focus and be productive. If you need a desk organizer that doubles as a pen holder and can store odds and ends in style, look no further. For a complete look, shop the Yamazaki line.