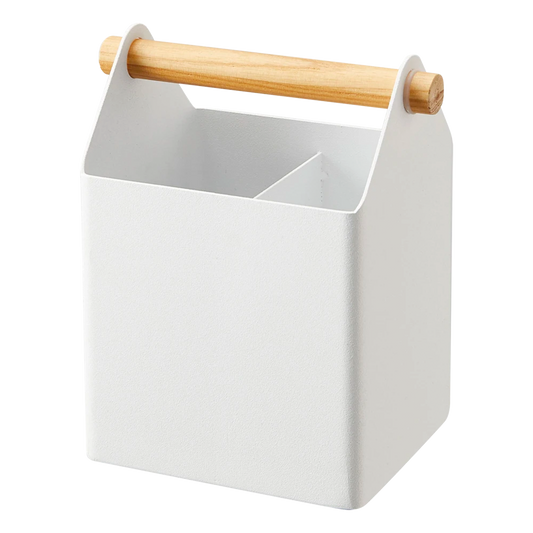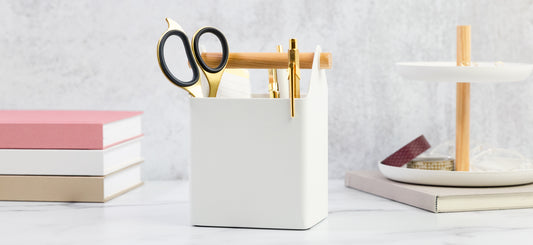 Yamazaki Pen Organizer
Description

A pen caddy with a modern, industrial-like look. 


The Yamazaki Pen Organizer has plenty of space for your pens, pencils, scissors, rulers, and more. The bottom of this steel and wood caddy is lined with a rubber mat to prevent damage to both the organizer and the tips of your pens, pencils, and scissors. The wooden crossbar helps keep writing utensils upright and essentially turns this two-compartment caddy into four neat squares. Plus, it makes a great handle so you can tote it around!
Product Specs

Steel and wood

3.3" x 4.7" x 5.7"

Designed in Japan
Why We Love It
While we love this pen caddy for our writing utensils and desk tools, it would make a great organizer for any room of your house. Use it for art supplies like colored pencils and paintbrushes, or as a utility caddy for things like screwdrivers, wrenches, and small tools. We are especially impressed with how sturdy and durable it both looks and feels.